An anniversary, wedding and many flowers
07 May 2012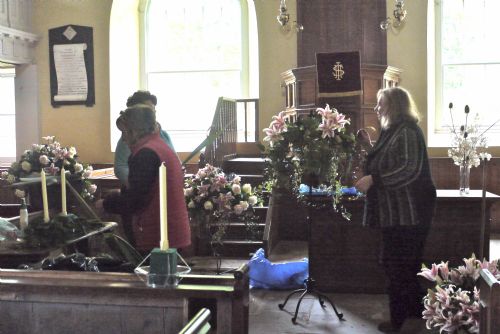 A year on from opening, and the church is once more filled with many flowers.
The church was decorated by Evelyn Wilson and her crack team of florists, Marjorie and Wendy Graveston - who was on holiday from Lancashire (right). Evelyn and Marjorie did all the flowers for the 2011 re-opening service,but this time the flowers were for the wedding of Victoria and Daniel (below).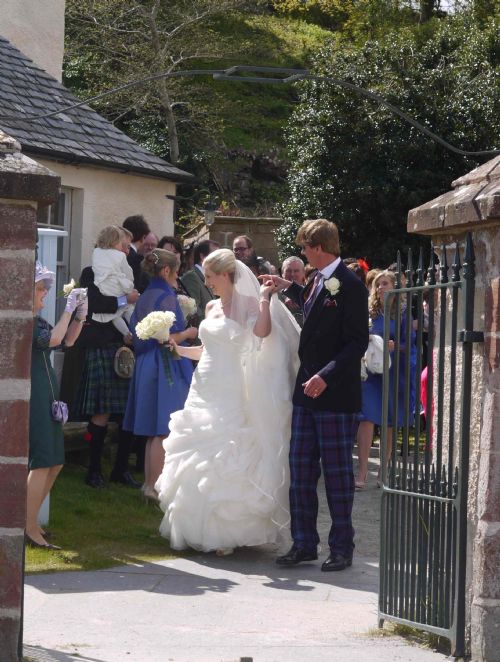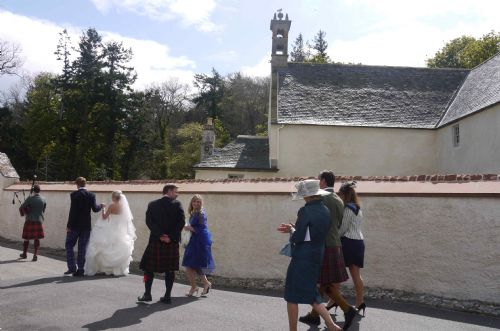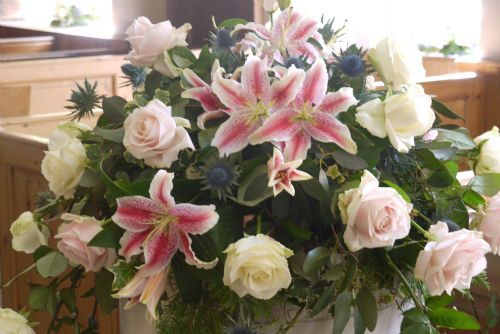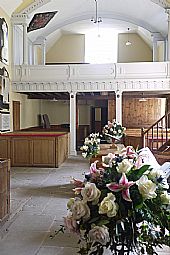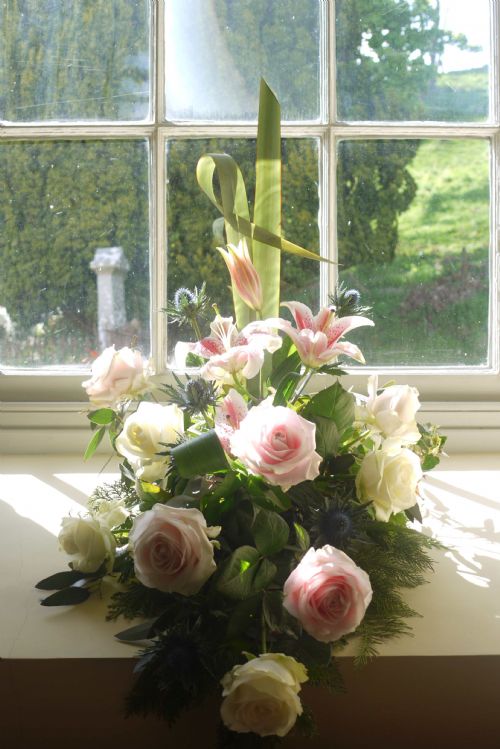 As always, it is wonderful to see the church being used and enjoyed by so many people, and we hope for many more such occasions over the years.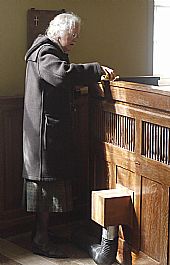 The church is kept clean and open by a great team of volunteers, two of whom, Helma and Fran are pictured. Many thanks are also due to Anne, David, Evelyn, Jeremy, Liz, Martin and Ross, without whom the church would have to remain dusty and locked.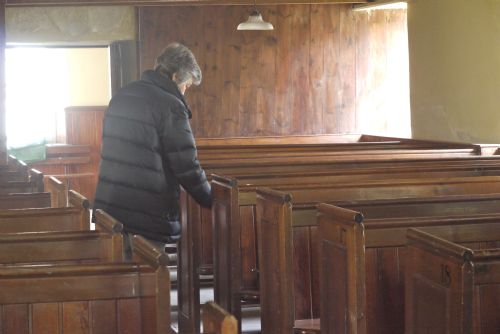 It is always good to have more volunteers to lighten the load and all are welcome to join us for coffee and cleaning at 10.00 am on the first friday of each month - the next session is on 1 June. If you'd like to help to open the church, get in touch with Caroline on info@eastchurchcromarty.co.uk
Latest News Stories
If you're interested in the history of the church in Scotland, you'll want to take a look at the fascinating scholarly articles available in the r...
Learn more »
As Autumn turns to winter the church is lookng beautiful in both clear and stormy light. We know that many of you like to visit the church all year ro...
Learn more »
Support the work of the Scottish Redundant Churches Trust in looking after historic buildings like the East Church.
more »