Songs for Spring fill the church
29 March 2012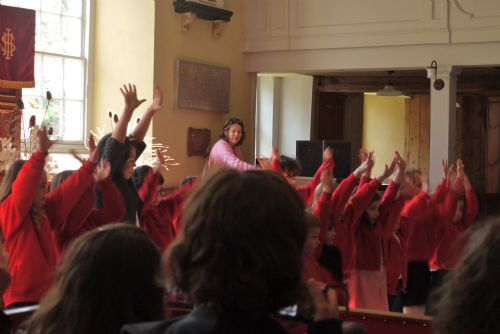 Cromarty Primary school's concert filled the church with music and song in celebration of spring and anticipation of Easter.
The school has recently won several prizes at the Inverness Music Festival, and their skill and energy was enjoyed by all at the concert.
The event was brought to a conclusion by Reverend Willis Jones, who introduced the medieval practice of Risus Paschalis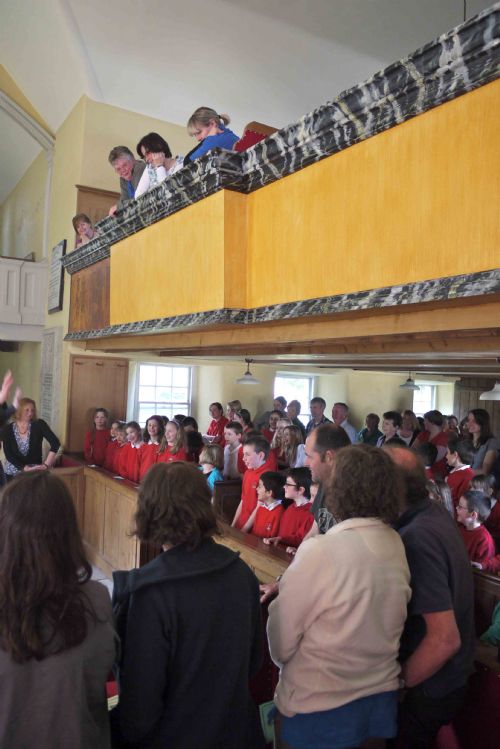 - where the priest would lead the congregation in celebrating 'God's great laugh' as the resurrection of Jesus thwarted the devil.
This would take the form of telling humourous biblical stories of God's defeat of the devil, or the priest simply leading the congregation in laughter. It was the latter approach that Willis took, and everyone joined in with much merriment.
It seems a fine way to see off evil and to welcome in new life.
Latest News Stories
If you're interested in the history of the church in Scotland, you'll want to take a look at the fascinating scholarly articles available in the r...
Learn more »
As Autumn turns to winter the church is lookng beautiful in both clear and stormy light. We know that many of you like to visit the church all year ro...
Learn more »
Support the work of the Scottish Redundant Churches Trust in looking after historic buildings like the East Church.
more »