Community Archaeology newsletter
17 January 2012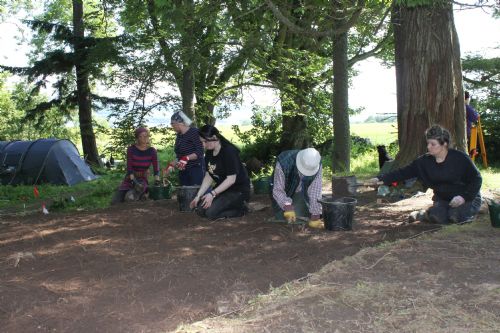 Archaeology for Communities in the Highlands, or ARCH for short, provides classes and lectures across the Highland area.
We thought it might be an organisation that would interest readers of the East Church website, and so have added their latest newsletter to the site for you to download.
The photograph right show participants at the ARCH community dig last summer.
(Caroline Vawdrey, who put together the East Church newsletters, notices (and still does the website) does the ARCH newsletter too - so there's a link to the East Church)
You can find out more about ARCH by following this link.
Latest News Stories
We'll be celebrating Hogmanay in Cromarty with the bells of the East Church and Courthouse ringing out for two minutes - or 120 rings. If you're aro...
Learn more »
'... the kirke within this kingdome is now purged of all superstitious observatione of dayes... thairfor the saidis estatis have dischairged and...
Learn more »
Support the work of the Scottish Redundant Churches Trust in looking after historic buildings like the East Church.
more »