We're open for Christmas!
18 December 2011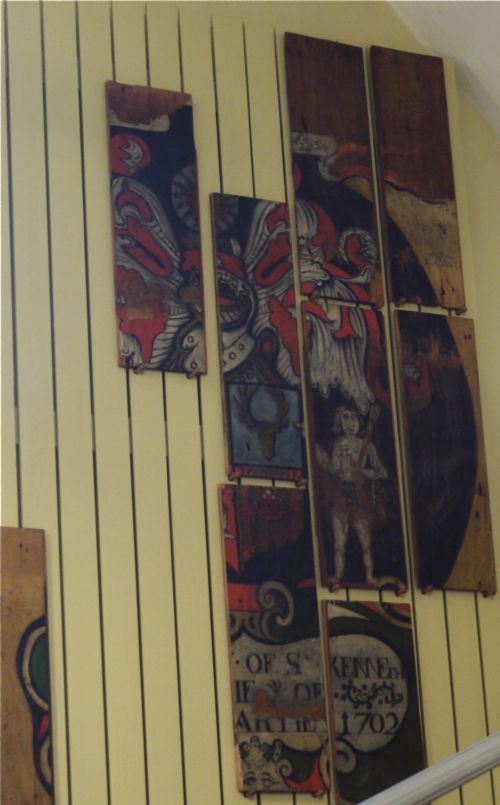 Thanks to the willing support of Cromarty volunteers we've been able to keep the East Church clean and open to visitors all year.
And the church will be open over Christmas and New Year too. So, if you're in the area pay a visit and enjoy the calm (I could say cool calm!) of the church and take a look at the newly returned eighteenth century armorial panels that belonged to SIr Kenneth Mackenzie and his wife Anne Campbell. You can find out more about these by following this
link.
You will also be able to see the newly cleaned section of the north loft (below), which has been worked on by Fiona Allardyce and Karen Dundas of Scottish Wall Paintings Conservators. The 'scrolling' revealed dates from 1741 when the north aisle was first built, and was intended as an appreciation of wood - rather than the accurate graining style we are used to today. Jeremy Taylor, a specialist in beautiful and woodgraining and marbling, will be re-creating this style on the rest of the north loft front when the weather warms up enough for paint to dry.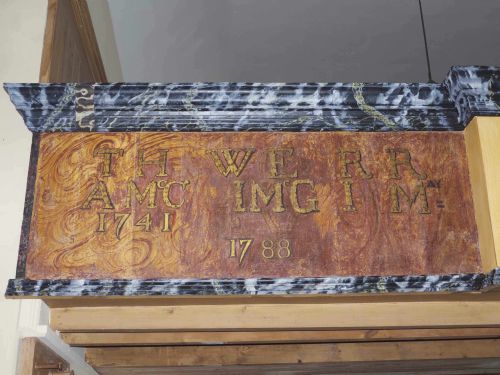 Latest News Stories
We'll be celebrating Hogmanay in Cromarty with the bells of the East Church and Courthouse ringing out for two minutes - or 120 rings. If you're aro...
Learn more »
'... the kirke within this kingdome is now purged of all superstitious observatione of dayes... thairfor the saidis estatis have dischairged and...
Learn more »
Support the work of the Scottish Redundant Churches Trust in looking after historic buildings like the East Church.
more »