Black Isle Words returns to the church
12 August 2011
Saturday 10th of September is a busy day for the church.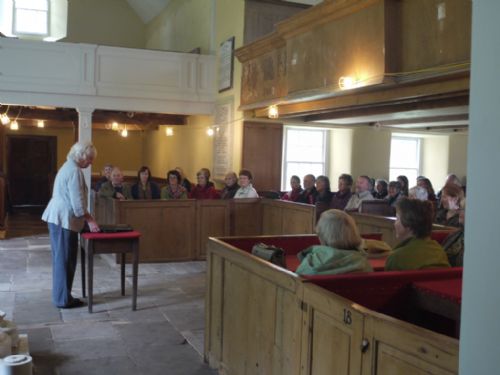 We're delighted that the building will host its first wedding since conservation work has been completed, but are also happy to see the Black Isle Words writers and book festival return to the church.
At 3.00pm writer Mairi Hedderick, famous for her Katie Morag books - who also held a workshop in the church last year - will be introducing some of her favourite works 'with great pleasure'
Mairi is just one of the well-known authors to be featuring at this year's festival. You can find out more about the rest of the events by downloading a copy of the programme, or by visiting their website www.blackislewords.co.uk
Latest News Stories
We'll be celebrating Hogmanay in Cromarty with the bells of the East Church and Courthouse ringing out for two minutes - or 120 rings. If you're aro...
Learn more »
'... the kirke within this kingdome is now purged of all superstitious observatione of dayes... thairfor the saidis estatis have dischairged and...
Learn more »
Support the work of the Scottish Redundant Churches Trust in looking after historic buildings like the East Church.
more »