New visitor information for the church
12 August 2011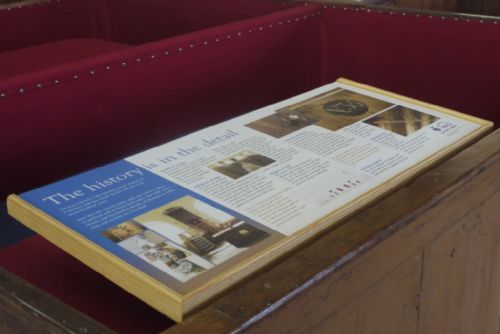 We've been putting some new visitor information in the church. The hope is that it is attractive and informative, but doesn't dominate the church.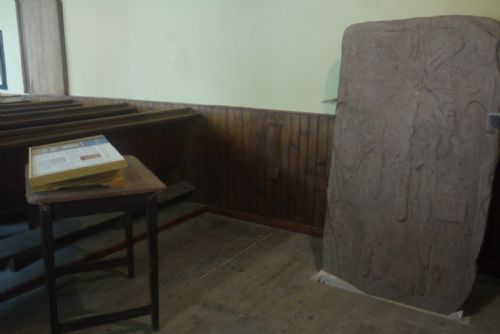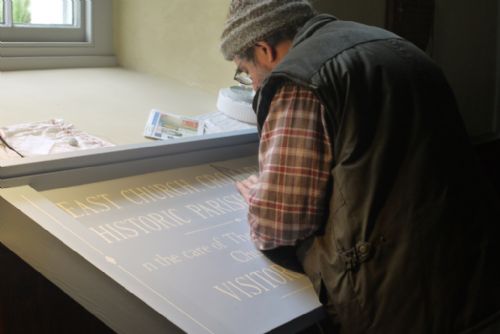 Artist Mike Taylor has done the sign writing on the church welcome sign, updated the Minsters' Board to include all the conservation work funders, made plans and drawings for the church interpretation. He's also created this most magnificent new top for the donations box. It has many allusions to the painted woodwork in the church and is a great new piece of art for the church in its' own right!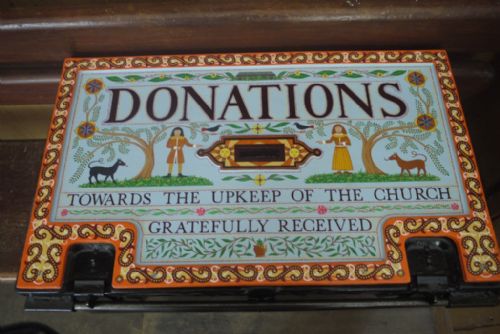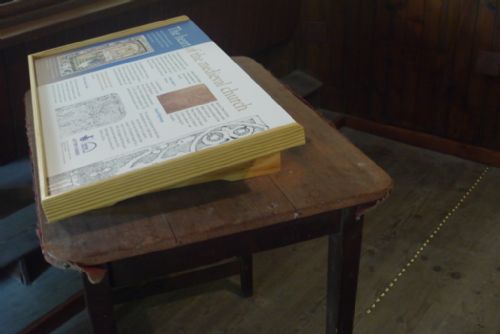 All the information boards for the church have been designed by Iain Sarjeant, who is also a professional photographer. His style, of deceptive simplicity, fits the East Church well. Iain also designed the new East Church leaflet, which is available in the church or can be downloaded here.
Latest News Stories
We'll be celebrating Hogmanay in Cromarty with the bells of the East Church and Courthouse ringing out for two minutes - or 120 rings. If you're aro...
Learn more »
'... the kirke within this kingdome is now purged of all superstitious observatione of dayes... thairfor the saidis estatis have dischairged and...
Learn more »
Support the work of the Scottish Redundant Churches Trust in looking after historic buildings like the East Church.
more »