Church re-opens to the public on 1 May
20 April 2011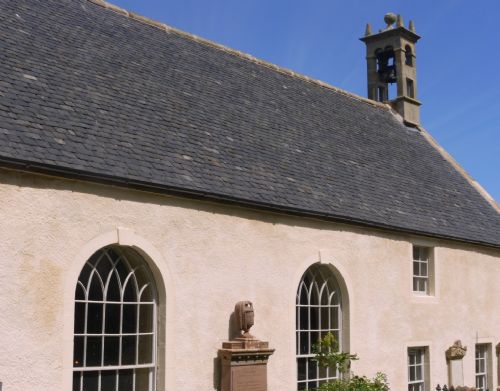 The East Church will be opening its doors to the public from the 1 May.
To celebrate the completion of conservation work on the building and the return of the church to public use there will be a service at 11.45, to be conducted by the Church of Scotland Minister, Rev Willis Jones.
Stephanie Kulesza, a former professional singer - and gt gt gt granddaughter of Hugh Miller - will be singing during the service.
All are welcome, and if you're in the area we'd love to see you.
Latest News Stories
We'll be celebrating Hogmanay in Cromarty with the bells of the East Church and Courthouse ringing out for two minutes - or 120 rings. If you're aro...
Learn more »
'... the kirke within this kingdome is now purged of all superstitious observatione of dayes... thairfor the saidis estatis have dischairged and...
Learn more »
Support the work of the Scottish Redundant Churches Trust in looking after historic buildings like the East Church.
more »