New additions to the archive
03 April 2011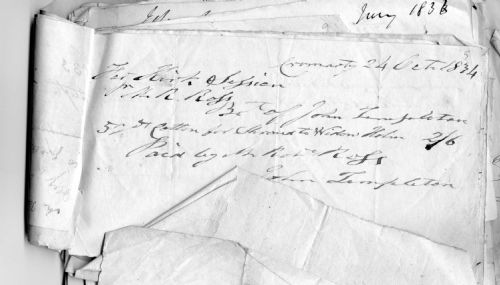 Requests for information from the East Church archive give us the perfect excuse to scan more information. Take a look at the archive page to see what we have available, and if there is anything that interests you, feel free to get in touch.
Latest News Stories
We'll be celebrating Hogmanay in Cromarty with the bells of the East Church and Courthouse ringing out for two minutes - or 120 rings. If you're aro...
Learn more »
'... the kirke within this kingdome is now purged of all superstitious observatione of dayes... thairfor the saidis estatis have dischairged and...
Learn more »
Support the work of the Scottish Redundant Churches Trust in looking after historic buildings like the East Church.
more »