Feast your eyes on colour and history
03 December 2016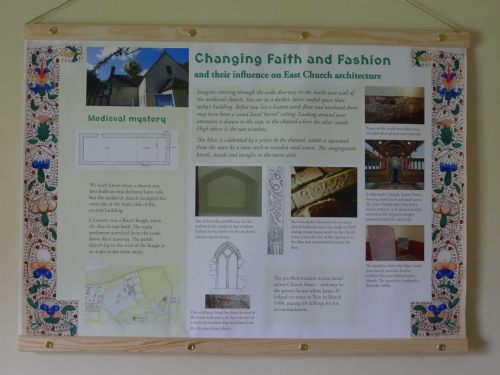 Winter is a great time to visit museums and art galleries, and in the East Church you've got the best of both.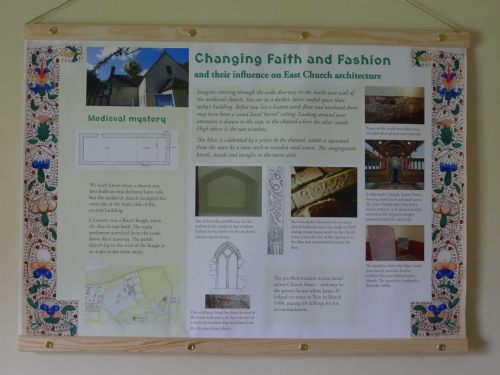 The exhibition in the vestry describes how the church architecture and decoration has changed over hundreds of years, reflecting changing faith and fashionable tastes. Aspects of these changes can still be seen as you explore the church today.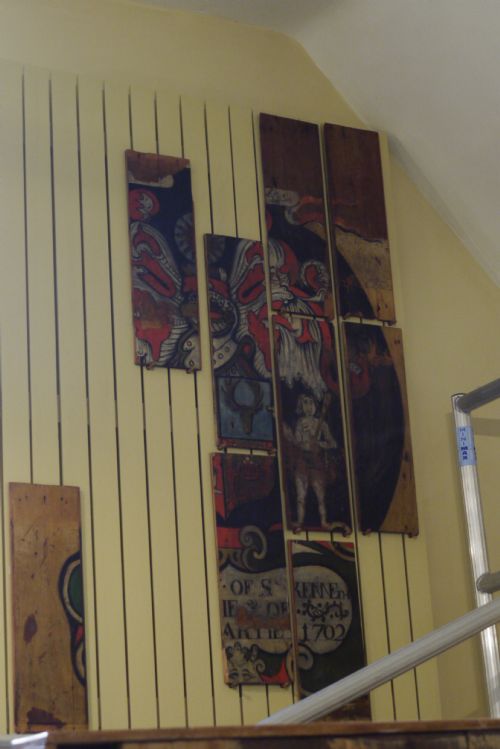 The painted wood in the church is a real treat. Armorial panels for Kenneth Mackenzie and his wife Anne Campbell, dated 1702, are displayed above the west loft. Some pieces are missing, probably as a result of them being reused in the backs of east loft pews - perhaps after the ownership of the Cromarty estate moved back to the Urquharts.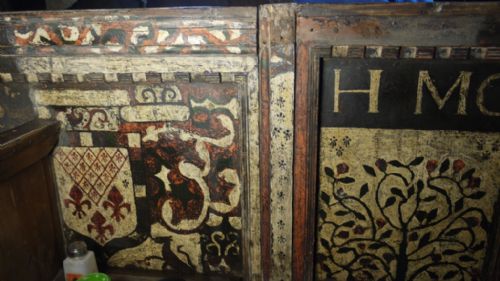 The north loft has a splendid painted pew that is likely to have been moved into its present position when the north loft was built in 1740. Before conservation work was carried out on the panels in 2010 - 2011 very little of the decoration could still be seen. Today it is a vibrant display of beasts and heraldry.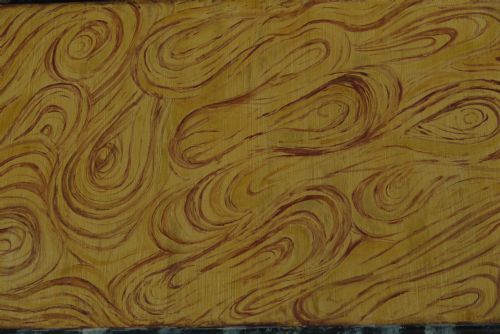 It must have looked even more vibrant in 1740 when not only was the north loft front painted in red and yellow swirling wood effect, but all the front table seats of the loft were too. With pink walls and a green front to the west loft, and with smaller windows, the church must have looked very different.
So - Make a visit, absorb the history, enjoy the art!
Latest News Stories
Would you like to help us keep the church open to visitors? Opening and closing times are flexible to suit. Each volunteer does a week at a t...
Learn more »
The church is looking quite stunning, filled with flowers for our annual art and flower show, which you can visit over the next three days between 11....
Learn more »
Support the work of the Scottish Redundant Churches Trust in looking after historic buildings like the East Church.
more »