Fabulous tour of Cromarty architecture
03 October 2016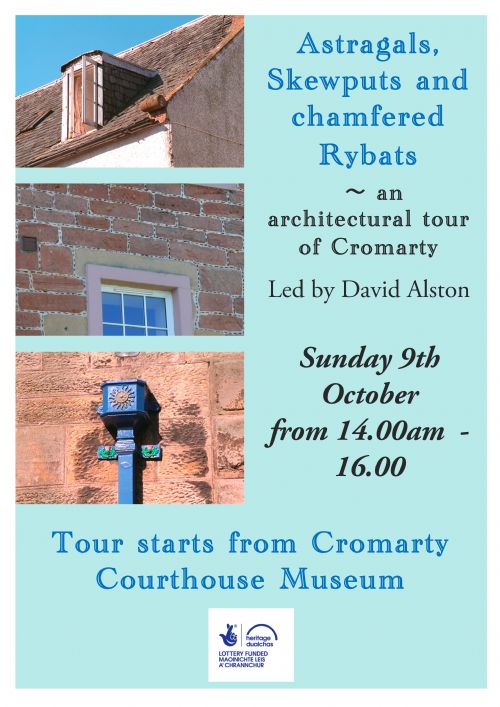 Come and join us for a fabulous tour of Cromarty's architecture with David Alston on Sunday 9th October. The previous tours have all been received with great enthusiasm - so you won't want to miss out. This tour lasts for two hours, as a Highland Archaeology Festival special - but you're welcome to dip in and out as you wish!
The tour will leave from Cromarty Courthouse Museum at 2pm.
Before the you can take a look around the East Church exhibition 'Changing Faith and Fashion - and it's influence on East Church Architecture' or pop into the Courthouse to see the 'Lost Buildings of Cromarty exhibition, which is open every day from 12.00 to 16.00 until the museum for winter - their last open day is Sunday 16th October.
Thanks to our volunteers the East Church is open all year round - a perfect combination with a stroll along the beach and a cup of hot chocolate from one of Cromarty's cafes.
Latest News Stories
We'll be celebrating Hogmanay in Cromarty with the bells of the East Church and Courthouse ringing out for two minutes - or 120 rings. If you're aro...
Learn more »
'... the kirke within this kingdome is now purged of all superstitious observatione of dayes... thairfor the saidis estatis have dischairged and...
Learn more »
Support the work of the Scottish Redundant Churches Trust in looking after historic buildings like the East Church.
more »