Art, music, gardens and architecture - July in Cromarty
07 June 2016
We're full of anticipation of all the events that will be taking place in the East Church and Cromarty Courthouse Museum during the first two weeks of July.
We'll be starting the month with a fantastic concert by RANT and Kaela Rowan at 8pm on Saturday 2nd July. Tickets are available here.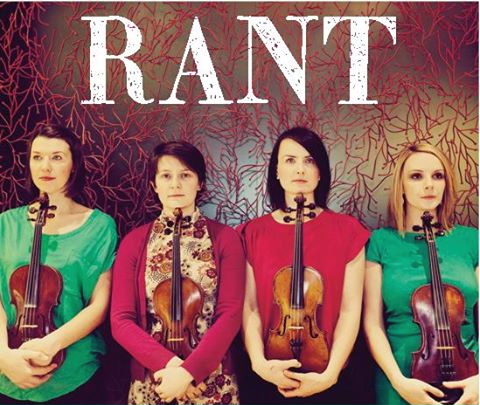 RANT recorded their first album in the East Church to great critical claim, including nomination for the BBC Folk Awards and a Herald Angels award. This concert will celebrate both this and their newly released album 'Reverie'.
"This is dignified, deep and profound music." fRoots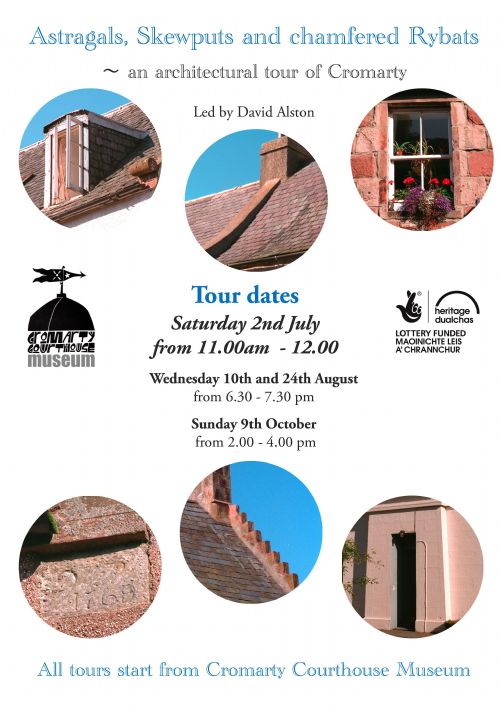 The 2nd of July also sees the opening of a new photographic exhibition of Cromarty architecture, featuring some stunning personal views of the buildings that make Cromarty special. David Alston will be leading the first of his Cromarty tours 'Astragals, Skewputs and chamfered Rybats ï½Å¾ an architectural tour of Cromarty' from 11.00 am - 12.00, to coiincide with the exhibition opening.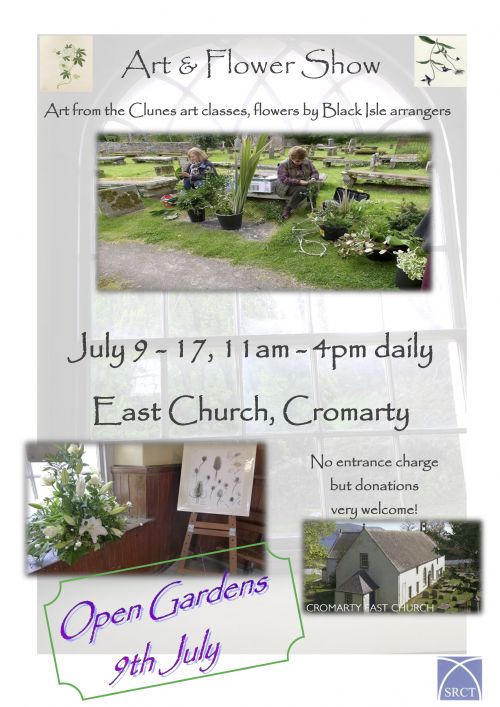 The next weekend marks the beginning of the Art and Flower Festival, which is open daily from 9th to 17th July form 11.00 to 16.00. The church looked beautiful for last year's festival and we're looking forward to seeing what the talented floral and paint artists will be creating this year.
The Festival will be starting in grand style - coinciding with the first Cromaty Open Gardens day, with more that 20 diverse gardens on show to visitors. This has been organised as the result of a visit to the Avoch gardens open day by the 'two Frans' - Fran Sadler and Fran Tilbrook last summer. As chief Cromarty open gardens organiser, Fran Sadler commented:
"We both had such a pleasurable day in Avoch, visiting the delightful range of gardens, from spreading lawns to near vertical plantings, that we thought we'd like to do the same in Cromarty. A gardens open day will show off the wonderful gardens that have been created in Cromarty, including some tiny ones, full of flower, that visitors will be able to enjoy over the garden fence, and orchards full of exciting apple species."
Latest News Stories
We'll be celebrating Hogmanay in Cromarty with the bells of the East Church and Courthouse ringing out for two minutes - or 120 rings. If you're aro...
Learn more »
'... the kirke within this kingdome is now purged of all superstitious observatione of dayes... thairfor the saidis estatis have dischairged and...
Learn more »
Support the work of the Scottish Redundant Churches Trust in looking after historic buildings like the East Church.
more »