Cromarty architecture photograph exhibition for Courthouse museum
13 April 2016
During July and August Cromarty Courthouse Museum will be having a community photograph exhibition in the Courthouse 'Back Room' to celebrate the year of architecture and design. Take a look at the poster for more details and send your Cromarty architecture photos to cromartycourthouse@gmail.com by 31st May.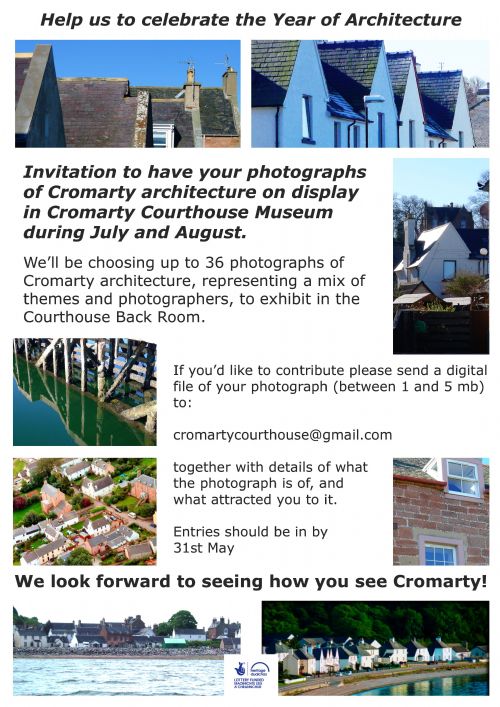 Latest News Stories
We'll be celebrating Hogmanay in Cromarty with the bells of the East Church and Courthouse ringing out for two minutes - or 120 rings. If you're aro...
Learn more »
'... the kirke within this kingdome is now purged of all superstitious observatione of dayes... thairfor the saidis estatis have dischairged and...
Learn more »
Support the work of the Scottish Redundant Churches Trust in looking after historic buildings like the East Church.
more »