Three September weddings
12 September 2015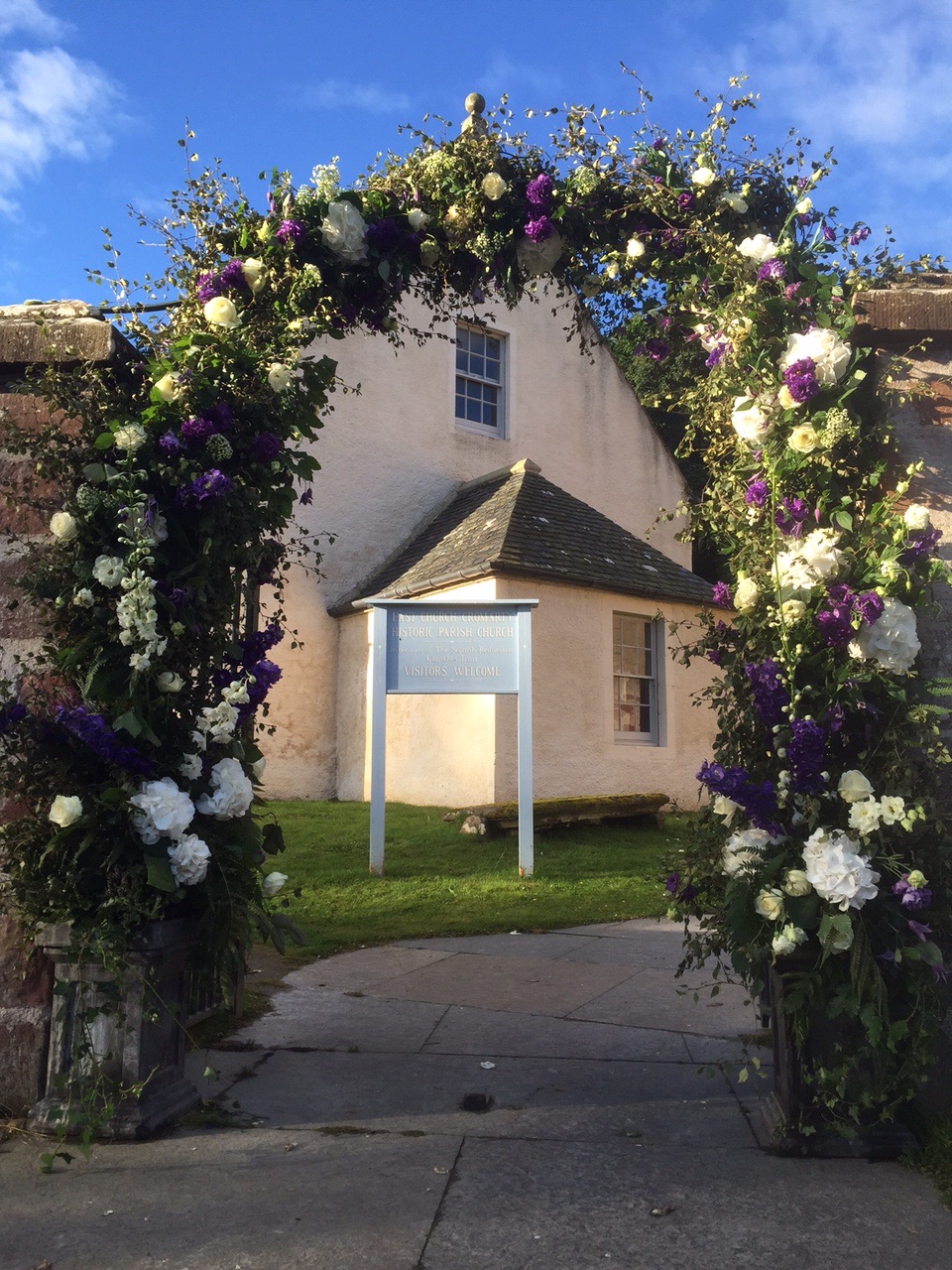 We're absolutely delighted that the East Church is being used for three weddings this month, and thought we'd share this beautiful floral decoration of the entrance arch.
The church's special atmosphere and outstanding acoustics are admired by many - and we love to have the church used.
So get in touch if you'd like to have a wedding, concert or performance in the church. We'd love to help. You can find contact details and more information on our performance venue webpage.
Latest News Stories
We'll be celebrating Hogmanay in Cromarty with the bells of the East Church and Courthouse ringing out for two minutes - or 120 rings. If you're aro...
Learn more »
'... the kirke within this kingdome is now purged of all superstitious observatione of dayes... thairfor the saidis estatis have dischairged and...
Learn more »
Support the work of the Scottish Redundant Churches Trust in looking after historic buildings like the East Church.
more »