Blazing Fiddles in the church
30 June 2015
Blazing Fiddles will be performing in the East Church. It promises to be an exhilarating night, and the acoustics of the church can't be bettered.
Book your tickets via the Black Isle Fiddle Weekend website.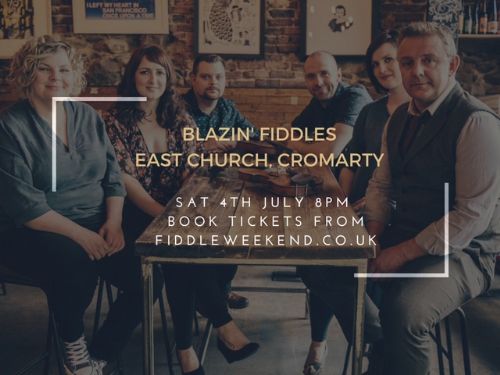 Latest News Stories
We'll be celebrating Hogmanay in Cromarty with the bells of the East Church and Courthouse ringing out for two minutes - or 120 rings. If you're aro...
Learn more »
'... the kirke within this kingdome is now purged of all superstitious observatione of dayes... thairfor the saidis estatis have dischairged and...
Learn more »
Support the work of the Scottish Redundant Churches Trust in looking after historic buildings like the East Church.
more »