Looking back on flowers and forward to fiddles
15 June 2015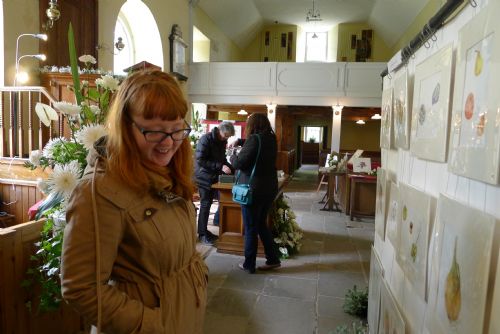 The first East Church Art and Flower show was a tremendous success - hundreds of visitors, and generous donations adding to over £600, which will enable us to hold a second festival in 2016.
The church not only looked beautiful, but smelt beautiful too - and remained looking fresh throughout the ten days thanks to the dedicated ministrations of Evelyn Wilson - florist-in-chief.
The show could not have happened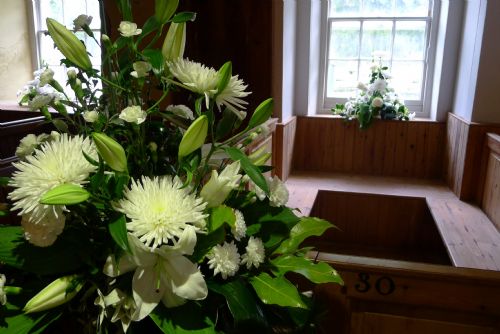 without a huge volunteer commitment - not only from Evelyn and from Julie Price, who taught the artists and arranged the volunteer rota, but also from their teams who helped to put together the whole show. Volunteers also looked after the church each day, and helped to promote the festival - so a huge thanks to everyone.
And now we're looking forward to our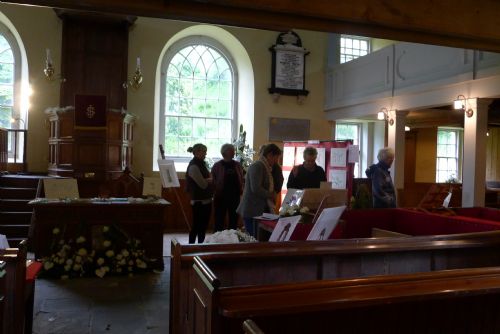 next East Church event - Blazing Fiddles will be performing on Saturday 4th July at 8p, as part of the ever popular Black Isle fiddle weekend.
Blazing Fiddles are a well kent band here in the Highlands, full of fire and energy, and the concert is bound to be a sell-out. We're looking forward to it!
You can find out more and book tickets at www.fiddleweekend.co.uk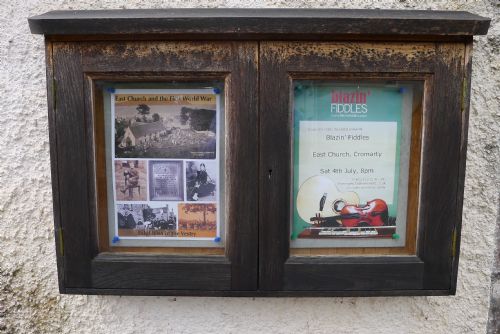 Latest News Stories
If you're interested in the history of the church in Scotland, you'll want to take a look at the fascinating scholarly articles available in the r...
Learn more »
As Autumn turns to winter the church is lookng beautiful in both clear and stormy light. We know that many of you like to visit the church all year ro...
Learn more »
Support the work of the Scottish Redundant Churches Trust in looking after historic buildings like the East Church.
more »