A church full of flowers
03 June 2015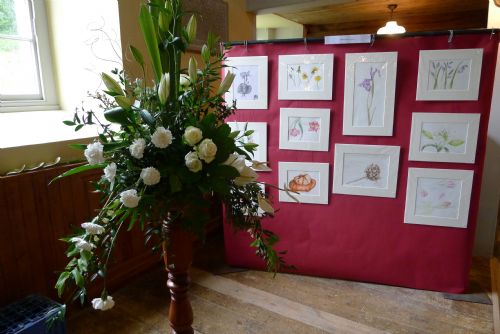 Cromarty's first art and flower festival is taking place from the 5th to 14th June. Hosted in the historic East Church, the exhibition is displaying the work of floral watercolour artists and expert florists. The church will be open daily from 10.00am to 4.00pm.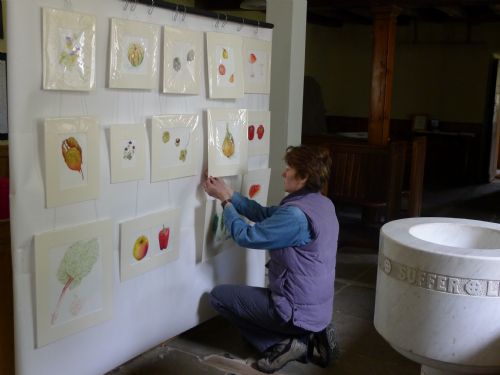 The Clunes Art Group have been working with their tutor, Julie Price, over the last 18 months, when students who had been studying with Julie on Highland Council funded classes asked her to carry on teaching them. Julie commented "
So we were a real success for them as the classes were meant to encourage people to start a new skill and thats exactly what has happened. It has also forged some new friendships,contacts and provided an important time for some of them to have a break away from their carers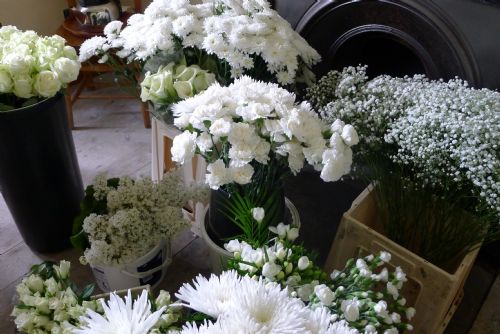 duties. I am incredibly proud of the achievements of everyone in my art classes. Many of them were new to flower/floral watercolour painting when they started learning with me,and it is a testament to their skill and hard work that they are now ready to exhibit. The elegant and contemplative surrounds of the East Church will be the perfect place to display their work."
Julie is a skilled botanical artist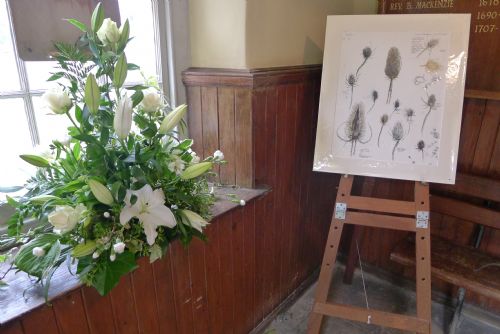 herself,and no stranger to exhibiting her work, which has been exhibited in the Society of Botanical Artists' exhibition and was awarded an RHS medal at the Royal Horticultural Society's annual exhibition in London in 2004. In 2012, Julie achieved a Diploma in Botanical Watercolour at the Chelsea Physic Garden. Since moving to Cromarty Julie's art has been shown locally in Cromarty and Beauly, has been accepted to exhibit at the Royal Botanic gardens at Edinburgh next year and will on display in the church during the festival.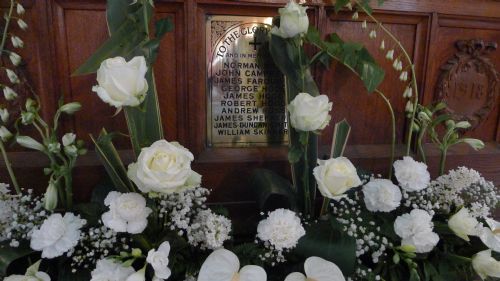 Evelyn Wilson, who is in charge of the floral displays, working with a team of expert florists fromacross the Black Isle, has a wealth of experience in putting together beautiful displays. One of the most recent was for Glasgow Cathedral during the Commonwealth Games, where the team created a display that was described as how we '
anticipate the gates of heaven will look'
. The East Church is privileged to have Evelyn as the floral designer for special events and services. Evelyn is also looking forward to the art and flower festival, noting that:
"We flower arrangers always enjoy a challenge, and so we are eager to use our skills to create designs that complement the art work, and reflect the beauty of the church."
The Scottish Redundant Churches Trust are also contributing to running the festival. The Trust Director, Victoria Collison Owen said: "We are immensely grateful to the Highland Council Black Isle Ward Discretionary fund, without which this festival could not take place. We are also indebted to a wonderful band of volunteers, who keep the church cared for and open daily for visitors throughout the year. This festival is a wonderful idea for a very special church, and I, for one, can't wait to see the displays."
The festival is free to visit, but donations to maintaining this historic building, and ensuring future art and flower festivals are always welcomed.
Latest News Stories
We joined Cromarty West Church and Courthouse Museum in commemorating VE Day this morning. As we pulled a steady rhythm on the bell rope we thought of...
Learn more »
Lauren MacColl's comment on the 9th Fiddle Festival she's organised in Cromarty: All over for the 9th year! What a brilliant weekend in Cromarty! A...
Learn more »
Support the work of the Scottish Redundant Churches Trust in looking after historic buildings like the East Church.
more »