Art and flower festival in June
02 May 2015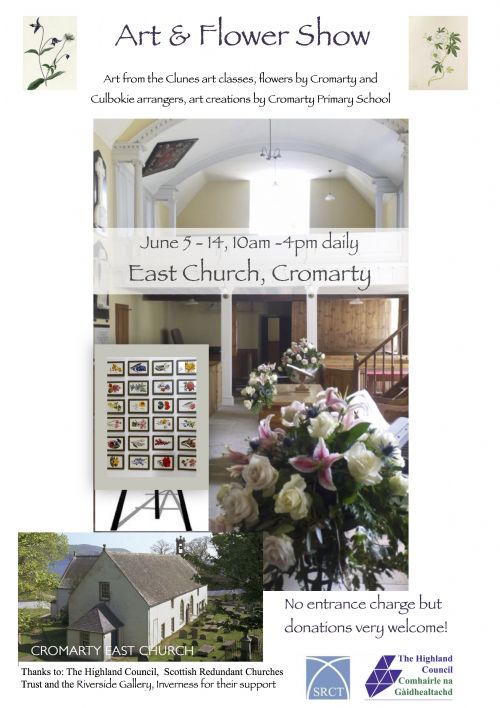 Cromarty's first Art and Flower Festival will take place in the East Church from the 5th to 14th June inclusive.
The exhibition will display the work of local floral watercolour artists (tutored by botanical illustrator Julie Price) and expert florists (including Evelyn Wilson), together with the creative work of Cromarty Primary School children.
The church will be open daily from 10.00am to 4.00pm. The exhibition is free, but donations are very welcome.
Latest News Stories
We'll be celebrating Hogmanay in Cromarty with the bells of the East Church and Courthouse ringing out for two minutes - or 120 rings. If you're aro...
Learn more »
'... the kirke within this kingdome is now purged of all superstitious observatione of dayes... thairfor the saidis estatis have dischairged and...
Learn more »
Support the work of the Scottish Redundant Churches Trust in looking after historic buildings like the East Church.
more »