First World War exhibitions
02 April 2015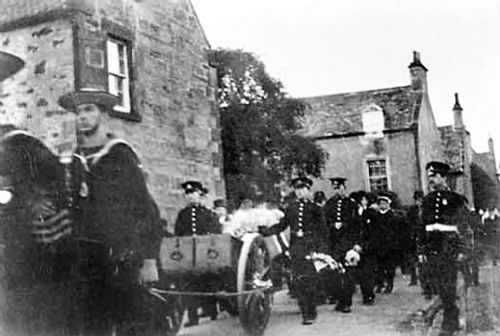 We've a wee exhibition in the East Church vestry about the church and the First World War - well worth a look - and a read of some of Mrs Newell's clear memories of the time.
If you are interested in Cromarty, and neighbouring parish Resolis, around the time of the First World War then a visit to Cromarty Courthouse Museum is recommended. They've an exhibition on how the war affected these two parishes, including the end of the long cherished Cromarty to Dingwall Light Railway. You can see more about the Courthouse on their website www.cromarty-courthouse.org.uk, or follow their facebook page for news of history related exhibitions and events www.facebook.com/pages/Cromarty-Courthouse-Museum/596732313704121
Latest News Stories
If you're interested in the history of the church in Scotland, you'll want to take a look at the fascinating scholarly articles available in the r...
Learn more »
As Autumn turns to winter the church is lookng beautiful in both clear and stormy light. We know that many of you like to visit the church all year ro...
Learn more »
Support the work of the Scottish Redundant Churches Trust in looking after historic buildings like the East Church.
more »