Shetland Bus fiddle Concert
15 June 2014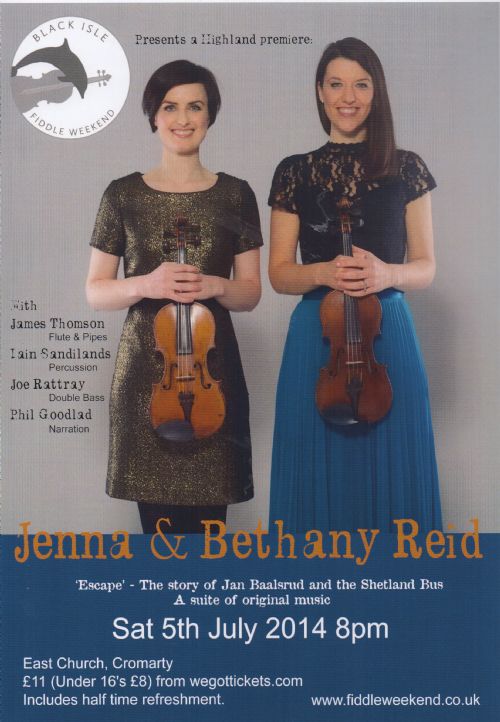 We're delighted to be once again hosting the Saturday concert for the Black Isle Fiddle Weekend. This year outstanding musicians Jenna and Bethany Reid, James Thomson, Iain Sandilands and Phil Goodlad will be performing the Highland premiere of 'Escape' - The story of Jan Baalsrud and the Shetland Bus.
Find out more about Jan Baalsrud, a Nowegian resistance fighter in the Second World War, and his incredible escape from Norway across the Swedish Border. A journey during which he had to amputate all but one of his toes.
See and download the album
Latest News Stories
We'll be celebrating Hogmanay in Cromarty with the bells of the East Church and Courthouse ringing out for two minutes - or 120 rings. If you're aro...
Learn more »
'... the kirke within this kingdome is now purged of all superstitious observatione of dayes... thairfor the saidis estatis have dischairged and...
Learn more »
Support the work of the Scottish Redundant Churches Trust in looking after historic buildings like the East Church.
more »