East Church makes front cover in crime and mystery
22 March 2014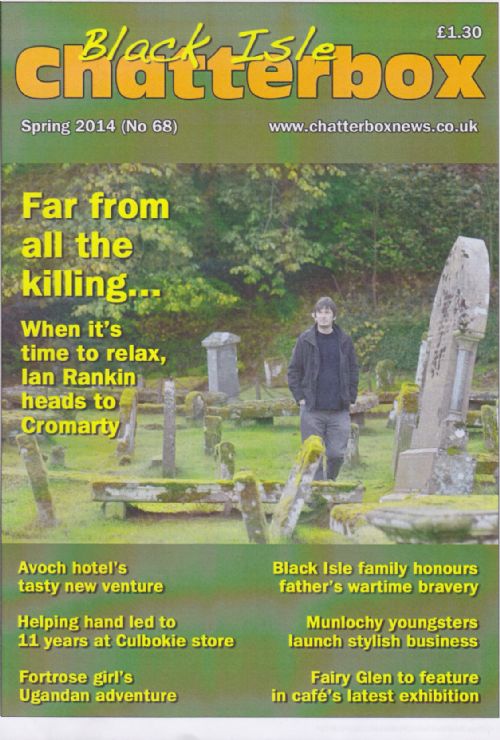 We were surpised to see Ian Rankin photographed in the East Church graveyard on the front cover of the latest edition of the Black Isle newsletter.
Cromarty is hosting a second Crime and Thrillers weekend in late April (25th to 27th), and Ian's appearence in 'Chatterbox 'is partly to promote that.
Guest speakers this year will be Alex Gray, Stuart MacBride, Ann Cleeves and Lin Anderson - and Ian Rankin, naturally. The full programme of events, including the 'who dunnit' murder mystery dinners can be found on the Cromarty Arts Trust website. Last year none of the professional writers could work out who the killer was at the murder mystery - sounds like a challenge that can't be resisted!
Latest News Stories
We joined with churches across Europe on Sunday 11th November to commemorate 100 years since the close of World War One. It was very moving t...
Learn more »
Would you like to help us keep the church open to visitors? Opening and closing times are flexible to suit. Each volunteer does a week at a t...
Learn more »
Support the work of the Scottish Redundant Churches Trust in looking after historic buildings like the East Church.
more »