East Church makes front cover in crime and mystery
22 March 2014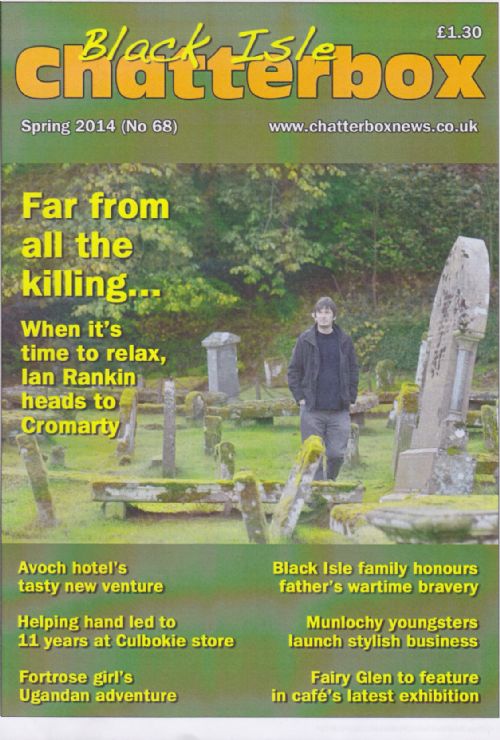 We were surpised to see Ian Rankin photographed in the East Church graveyard on the front cover of the latest edition of the Black Isle newsletter.
Cromarty is hosting a second Crime and Thrillers weekend in late April (25th to 27th), and Ian's appearence in 'Chatterbox 'is partly to promote that.
Guest speakers this year will be Alex Gray, Stuart MacBride, Ann Cleeves and Lin Anderson - and Ian Rankin, naturally. The full programme of events, including the 'who dunnit' murder mystery dinners can be found on the Cromarty Arts Trust website. Last year none of the professional writers could work out who the killer was at the murder mystery - sounds like a challenge that can't be resisted!
Latest News Stories
If you're interested in the history of the church in Scotland, you'll want to take a look at the fascinating scholarly articles available in the r...
Learn more »
As Autumn turns to winter the church is lookng beautiful in both clear and stormy light. We know that many of you like to visit the church all year ro...
Learn more »
Support the work of the Scottish Redundant Churches Trust in looking after historic buildings like the East Church.
more »