Cromarty 1915 at the community market
03 March 2014
The Cromarty and Resolis 'Two Communities changed by War' project, of which the East Church is a part will be taking a stand at the Cromarty Community Market on Saturday 8th March.
The focus will be on what Cromarty was like in 1915. The Cromarty Image Library and the recently released 1915 valuation rolls are invaluable resources in finding out more about this time.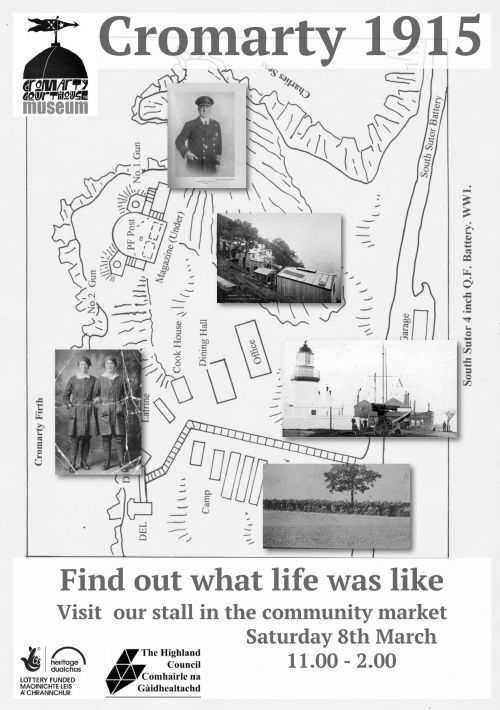 Latest News Stories
We'll be celebrating Hogmanay in Cromarty with the bells of the East Church and Courthouse ringing out for two minutes - or 120 rings. If you're aro...
Learn more »
'... the kirke within this kingdome is now purged of all superstitious observatione of dayes... thairfor the saidis estatis have dischairged and...
Learn more »
Support the work of the Scottish Redundant Churches Trust in looking after historic buildings like the East Church.
more »