Two communities changed by War
28 October 2013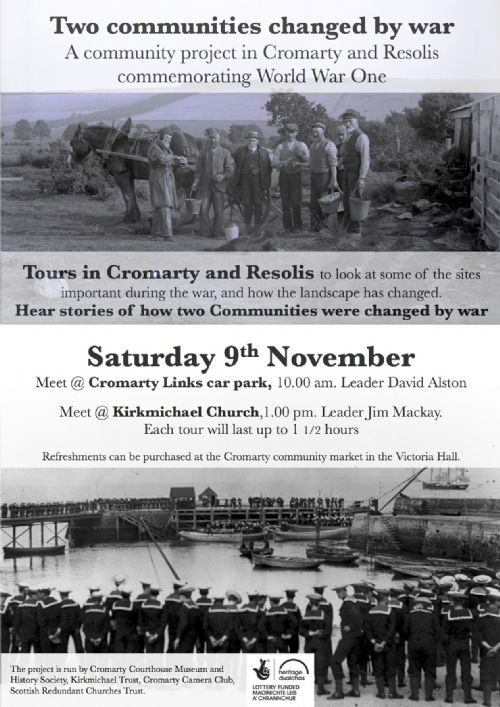 We're delighted to be part of the Cromarty Courthouse Museum-led World War One commemoration project Two communities changed by War. The Kirkmichael Trust, Cromarty Camera Club and Cromarty History Society are also part of the organising team.
Appropriately the project starts on Saturday 9th November, the day before Remembrance Sunday, with two tours led by expert guides David Alston (Cromarty) and James Mackay (Resolis). These will look at some of the sites that were important during the war, and how lives and landscapes were changed. Further details and project updates are available on the Museum website and facebook page.
Latest News Stories
We'll be celebrating Hogmanay in Cromarty with the bells of the East Church and Courthouse ringing out for two minutes - or 120 rings. If you're aro...
Learn more »
'... the kirke within this kingdome is now purged of all superstitious observatione of dayes... thairfor the saidis estatis have dischairged and...
Learn more »
Support the work of the Scottish Redundant Churches Trust in looking after historic buildings like the East Church.
more »