Medieval Cromarty on display
24 July 2013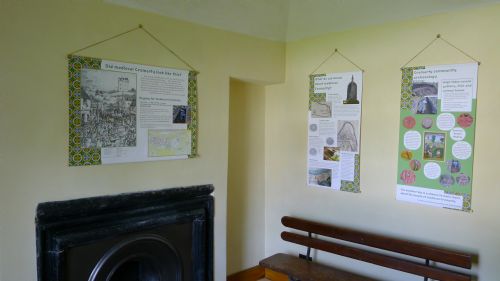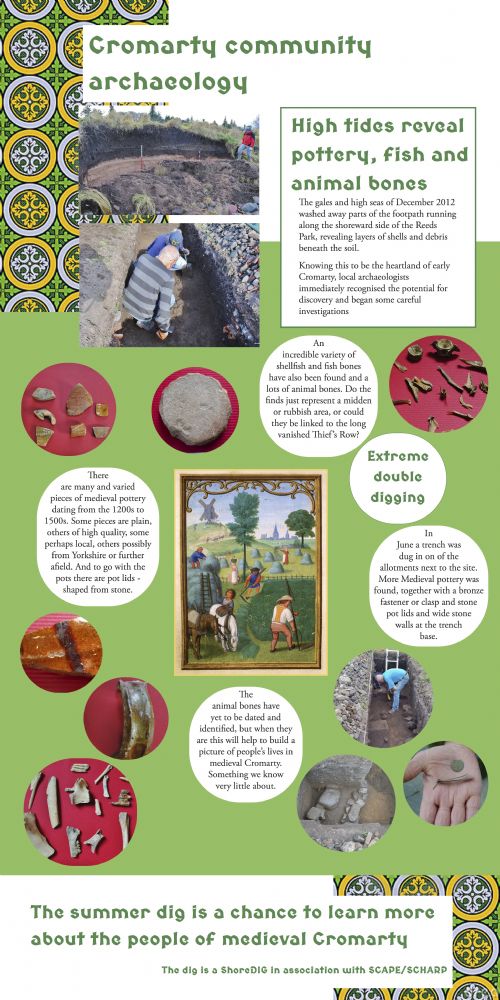 The SRCT is delighted to be hosting an exhibition on medieval Cromarty to coincide with a community archaeological dig that will be taking place from Saturday 27 July to 10 August.
Written and designed by Caroline Vawdrey, the exhibition banners highlight what is known about the medieval Royal Burgh, and what the dig hopes to unveil. During the dig the exhibition will be supplemented by some of the finds that are uncovered.
The church is opened by volunteers each day, and the dig will be running from 09.30 - 4.30 each day. Spectators are welcome at any time. If you would like to take part in the dig it is best to book a place. Find out all about it at www.medievalcromarty.org
There are also medieval finds on display in the Cromarty Courthouse Museum, which is open from Sunday - Thursday 12.00 - 4.00pm (with additional Saturday openings during August).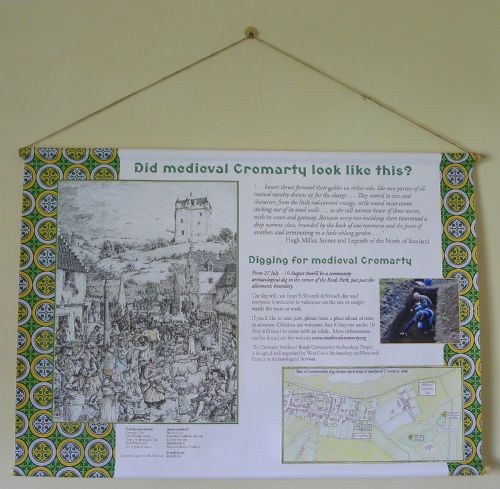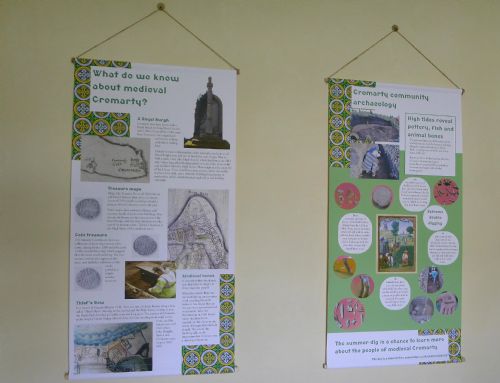 Latest News Stories
We'll be celebrating Hogmanay in Cromarty with the bells of the East Church and Courthouse ringing out for two minutes - or 120 rings. If you're aro...
Learn more »
'... the kirke within this kingdome is now purged of all superstitious observatione of dayes... thairfor the saidis estatis have dischairged and...
Learn more »
Support the work of the Scottish Redundant Churches Trust in looking after historic buildings like the East Church.
more »