New Cromarty bakery
13 March 2013
This advert from 1782 was found by historian, Jim Mackay, during his searches among the archives.
This new house and bakehouse was built at a time that Cromarty was undergoing major development as a result of the ambitious plans of George Ross - owner of the Cromarty estate.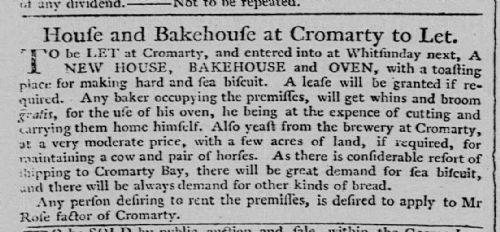 Under his instigation, a new Cromarty house, brewery, hemp works, nail manufactory, courthouse, harbour and Gaelic chapel were all built within a few years of each other. It is fascinating to imagine the change in the town as all these new builders and workers moved in.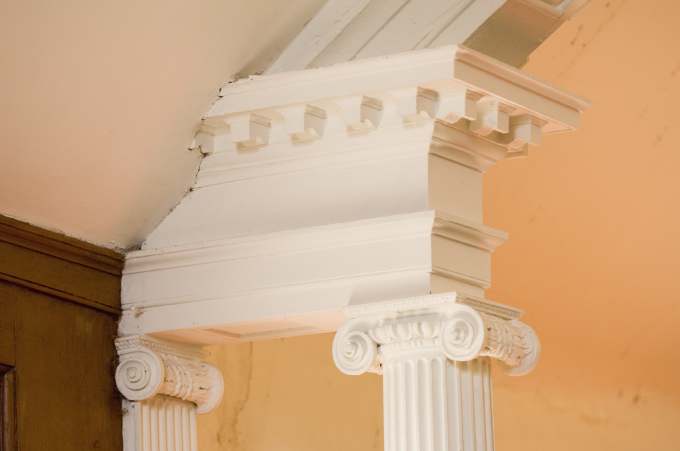 When all the cement harl was removed from the East Church during the recent conservation work it looked as though all the windows of the church had been modified and enlarged. It seems likely that this would have happened around 1800 when the two large south windows were put in. We wonder whether this might have been in response to the new light and airy Gaelic chapel, built up the hillslope in 1773. It must have been rather galling to the smarter members of Cromarty Society to be sitting in the dark of a small windowed parish (East) church whilst lowly workers met in the fine new church. George Ross also refurbished the laird's loft in the church. You can find out more about him on a visit to the church, or in the East Church guide book.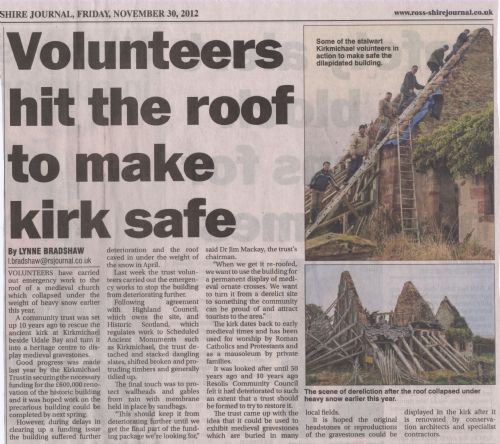 Jim Mackay is also involved in the conservation of a medieval church - Kirkmichael - now ruined lies on the shores of Udale Bay in the parish of Resolis to the west of Cromarty. A dedicated voluntary trust is seeking funding support to consolidate the building and to re-roof part of it to provide a display area for the medieval gravestones that lie in the kirkyard. You can find out more about the church and the work of the trust on their website.
Latest News Stories
We joined with churches across Europe on Sunday 11th November to commemorate 100 years since the close of World War One. It was very moving t...
Learn more »
Would you like to help us keep the church open to visitors? Opening and closing times are flexible to suit. Each volunteer does a week at a t...
Learn more »
Support the work of the Scottish Redundant Churches Trust in looking after historic buildings like the East Church.
more »