Christmas openings
17 December 2010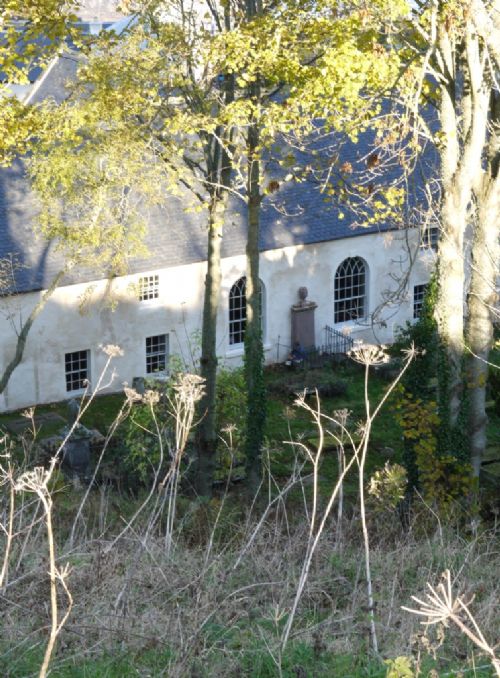 The East Church will be open for several mornings over the festive period.
David Alston and Caroline Vawdrey will be on hand to tell visitors about the church's history and the current conservation work.
With work nearly complete, the church is feeling much drier, and looking good inside and out.
A visit to the church will also mean that you can see the start of work on the painted pew panels upstairs, and enjoy the new lighting.
You can find out more about the work on the pew panels on the worksite pages.
The church will be open on December 27 and 29th and on 2 January from 11.00 am to 1.00 pm.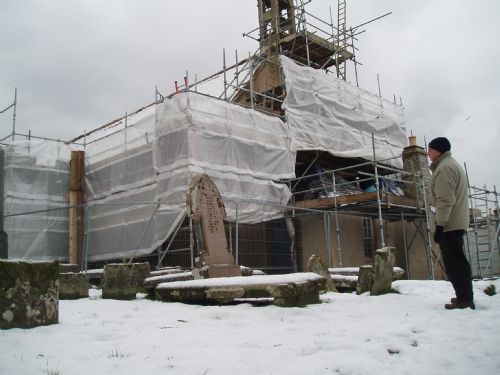 This picture shows the church a year ago - quite a difference!
Latest News Stories
We'll be celebrating Hogmanay in Cromarty with the bells of the East Church and Courthouse ringing out for two minutes - or 120 rings. If you're aro...
Learn more »
'... the kirke within this kingdome is now purged of all superstitious observatione of dayes... thairfor the saidis estatis have dischairged and...
Learn more »
Support the work of the Scottish Redundant Churches Trust in looking after historic buildings like the East Church.
more »