Snow beautiful
06 December 2010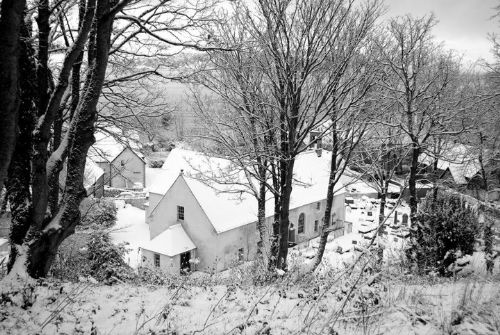 If like me you've been a bit guilty of thinking 'not snow already!' this image by young Cromarty photographer Caitlin Alexander is a good reminder of just how beautiful our wintry weather can look.
The cold weather hasn't been quite so useful for Laing Traditional Masonry Ltd who had been hoping to get the coping stones onto the boundary wall before winter really set in.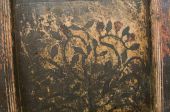 Inside the church conservation work has begun on the painted pew panels in the north loft. These are thought to date from the 1600s, and are ornately painted. Many years of varnish layers has left them darkened, with the designs becoming more and more difficult to see.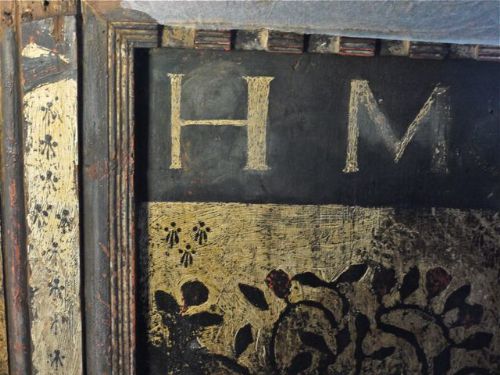 Fiona Allardyce and Karen Dundas of Scottish Wall Paintings Conservators are paintstakingly removing the varnish layers and, as you'll see in the photographs, the change is quite remarkable.
Fiona and Karen have also worked on the fragments of the 1702 armorial panels for Sir Kenneth Mackenzie and his wife Anne Campbell. You can find out more about this work on the worksite page. We'll also be bringing you updates - once better weather allows their work to continue.
Latest News Stories
Would you like to help us keep the church open to visitors? Opening and closing times are flexible to suit. Each volunteer does a week at a t...
Learn more »
The church is looking quite stunning, filled with flowers for our annual art and flower show, which you can visit over the next three days between 11....
Learn more »
Support the work of the Scottish Redundant Churches Trust in looking after historic buildings like the East Church.
more »