Digger heaven
24 August 2010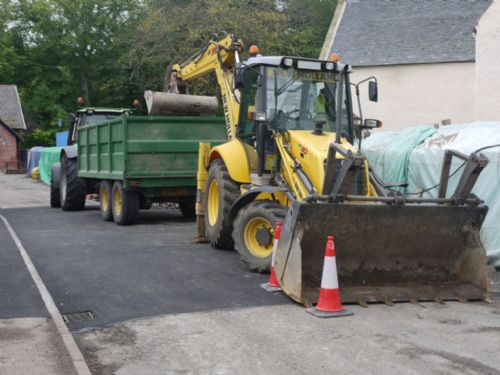 Carrying out the groundworks at the church and creating the entrance ramp has turned this end of Church St into a boys paradise for a short while - diggers everywhere!
Here they are sitting on the new ramped entrance to the church.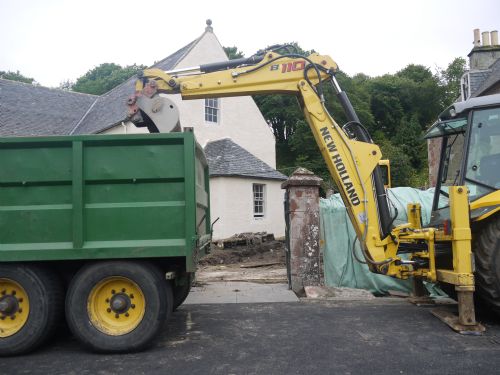 A new entrance arch and ramp access to the church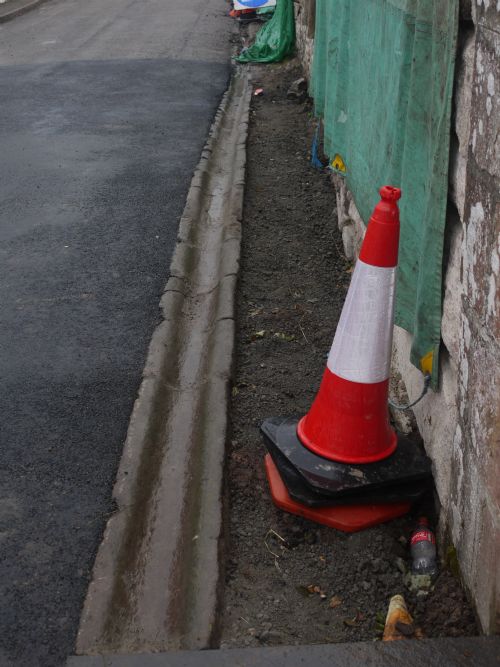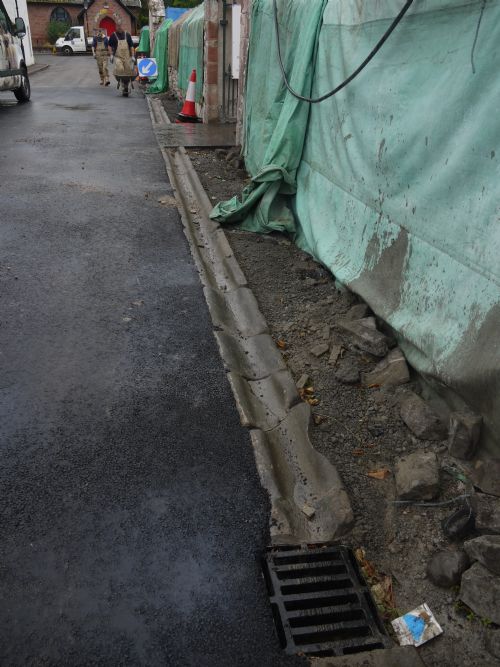 And in the graveyard, more machinery to help with the ground works - tidying up and making a new path.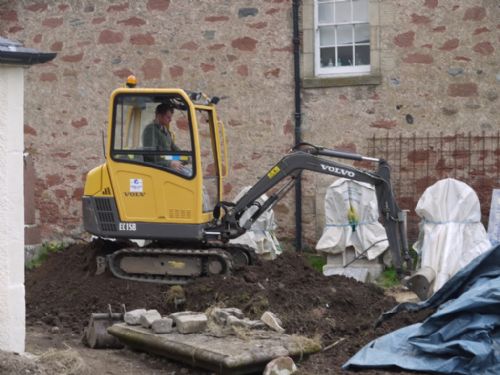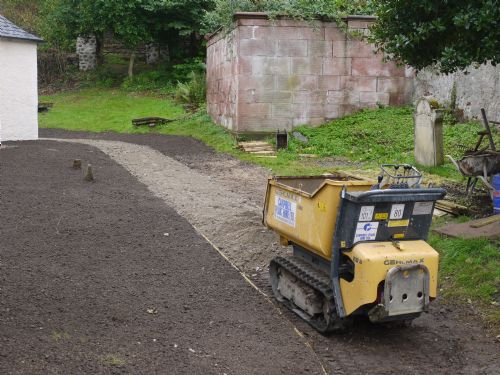 But some work needs doing by hand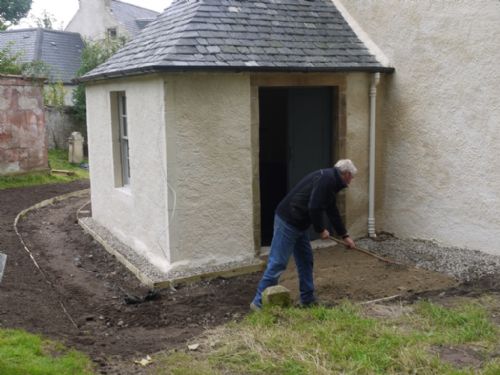 Latest News Stories
If you're interested in the history of the church in Scotland, you'll want to take a look at the fascinating scholarly articles available in the r...
Learn more »
As Autumn turns to winter the church is lookng beautiful in both clear and stormy light. We know that many of you like to visit the church all year ro...
Learn more »
Support the work of the Scottish Redundant Churches Trust in looking after historic buildings like the East Church.
more »