'Restoration' conservation
22 March 2010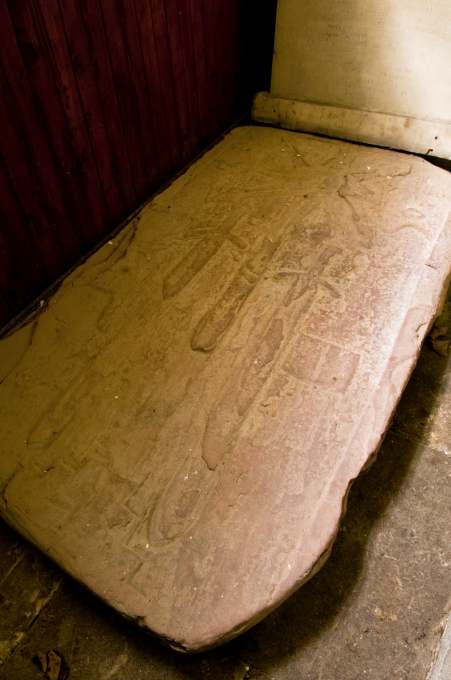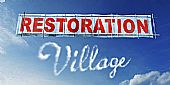 Conservation work at the East Church, has received a welcome boost, with the award of funding from BBC's Restoration. Thanks to all the generous voting by viewers of the 2006 BBC Two series Restoration Village, overall winner Chedham's Yard in Warwickshire received £250,000 for its restoration leaving more than £200,000 of surplus funding to be shared between four of the finalists.
Commenting on their £54k Restoration success the Scottish Redundant Churches Trust Director, Victoria Collison-Owen said:
"We are absolutely delighted to receive this funding for the conservation, display and interpretation of the Medieval grave slab and decorative painted features within the church. We have tremendous community support in Cromarty and it is good to see all their hard work and voting throughout the Restoration series pay off with funding towards the conservation of these unique features in the church."
Restoration presenter Griff Rhys Jones shared Victoria's enthusiasm commenting:
"We have to thank the viewers again for their support for all the projects throughout the series of Restoration. It is great to see so much enthusiasm from so many right across the country. The money has gone where it was needed and where it will do great good."
One of the items to benefit from the funding will be a pair of rare heraldic panels bearing the arms of Sir Kenneth McKenzie of Cromartie and his wife, Anna Campbell, and the date 1702. Originally displayed prominently in the church as a symbol of the family's wealth and status, they were dismantled and reused to make pews during the second half of the eighteenth century. Later removed for safe-keeping, the surviving panels will now be conserved, reco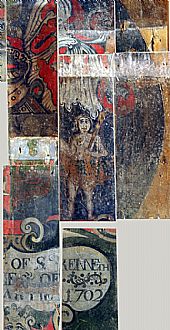 nstructed, and exhibited in the church in their original form for the first time in over two centuries.
Conservation work on the Medieval grave slab will begin soon in the skilled hands of stone conservator Karolina Kubisz working for Laing Traditional Masonry Ltd. On completion the stone will be displayed within the church, giving visitors a link with over seven hundred years of history.
These projects are exactly what chair of the Restoration Fund, Andrea Miller, had in mind when distributing the funding, and she commented: "We are delighted that a further four projects will benefit from the funds raised by viewers of BBC's Restoration. The chosen organisations will use the money to fund a discrete, stand-alone project so viewers can see a tangible result from their generosity."
Latest News Stories
We joined with churches across Europe on Sunday 11th November to commemorate 100 years since the close of World War One. It was very moving t...
Learn more »
Would you like to help us keep the church open to visitors? Opening and closing times are flexible to suit. Each volunteer does a week at a t...
Learn more »
Support the work of the Scottish Redundant Churches Trust in looking after historic buildings like the East Church.
more »