Spring at last
16 March 2010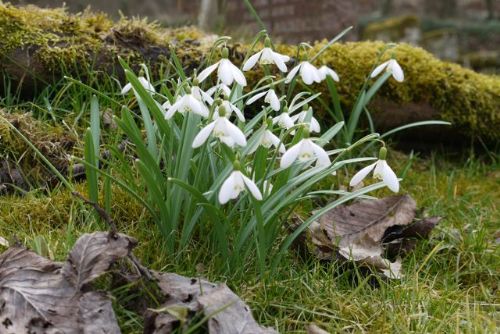 Spring has come at last to this corner of the Highlands, and inspite of being either frozen or covered in snow for months the snowdrops are blooming as beautifully as ever, albeit a little late.
The arrival of spring means that some work can start again on the East Church. The temperature inside the church has warmed sufficiently to allow the first coat of paint to be applied in the coombs. You can see the project team admiring the soft James White and Pavilion Grey colourwork in the photo below.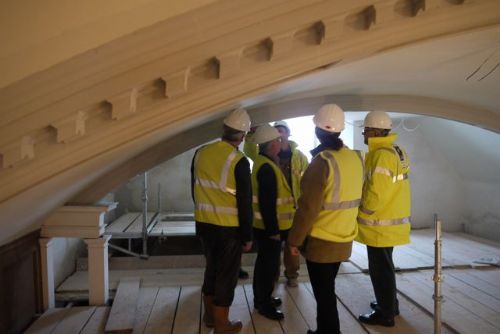 But to say that the church is now warm would be something of an exaggeration, and so watching plaster dry in the rest of the church continues to be a pastime. It also continues to mean that a final date for completion isn't yet certain.
The difference in drying time between the coombs and the rest of the church comes from the fact that the coombs were plastered earlier, and because being in the church roof meant that during summer and autumn the temperature was considerably higher above the scaffolding platform than below.
Latest News Stories
If you're interested in the history of the church in Scotland, you'll want to take a look at the fascinating scholarly articles available in the r...
Learn more »
As Autumn turns to winter the church is lookng beautiful in both clear and stormy light. We know that many of you like to visit the church all year ro...
Learn more »
Support the work of the Scottish Redundant Churches Trust in looking after historic buildings like the East Church.
more »