Damp and tanking
24 November 2009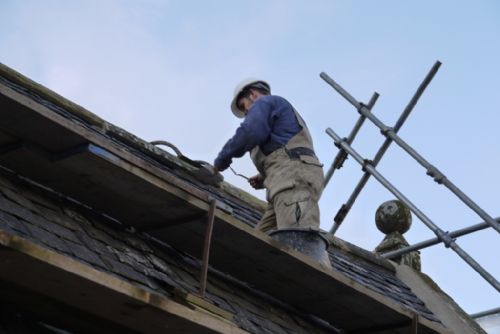 Benny and George (he's hiding on the other side) have been putting mortar along the underside of the ridge tiles to make a firm seal to the slates.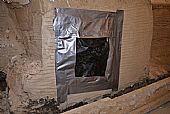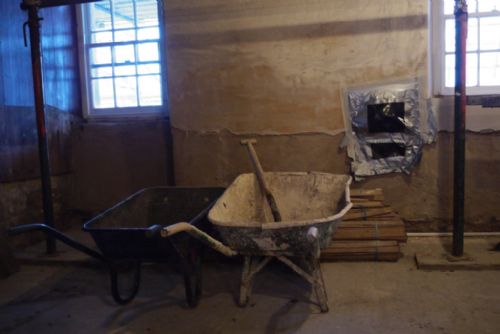 These futuristic looking patchs are sealing in pieces of wood that are being used to measure damp in the building. The moisture ought to be wicking out through the walls and so the wood shouldn't be getting wet. It is looking OK so far ...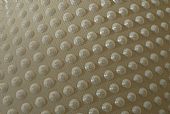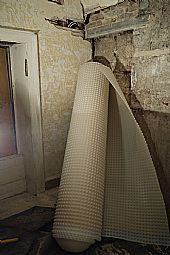 The vestry walls are very wet as a result of years of leaking between it and the porch. It is thought that they could take years to dry. So the room is going to be lined with this Newton tanking, which will then be plastered over and decorated to match the rest of the church.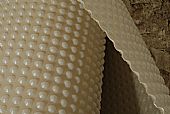 Latest News Stories
We'll be celebrating Hogmanay in Cromarty with the bells of the East Church and Courthouse ringing out for two minutes - or 120 rings. If you're aro...
Learn more »
'... the kirke within this kingdome is now purged of all superstitious observatione of dayes... thairfor the saidis estatis have dischairged and...
Learn more »
Support the work of the Scottish Redundant Churches Trust in looking after historic buildings like the East Church.
more »