Limewash finale
12 November 2009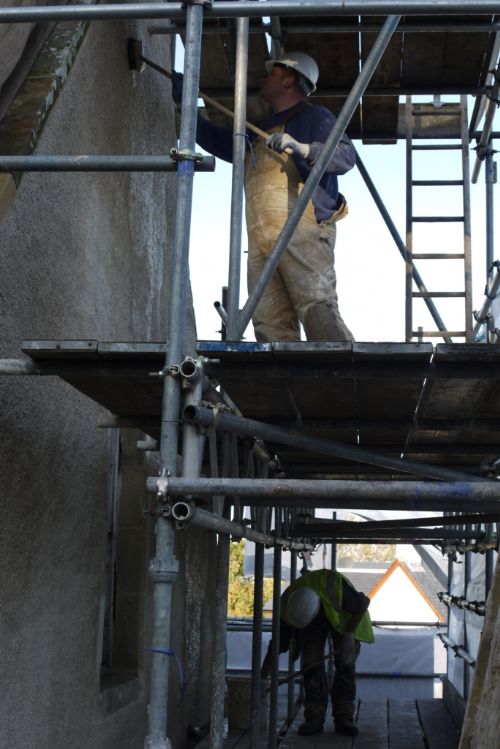 November 12th - and the last coat of limewash is applied to the church. This is the 5th circuit of the church walls by the Laing's washing team, who have been working at a rate of a circuit a day. Slightly mind and arm numbing the work must be at times - but the end result is looking really attractive. And with some worries about the frost over the last few days it must be a relief to have it all completed.
If you'd like to find out more about what has been happening at the church recently, take a look at our worksite webpage.
So... just one or two smaller tasks to be completed now - mortar filets where roof slate meets gable end and where roof slate meets ridge tile - and then the scaffolding can begin to come down.
It'll be exciting to see the church and its new Singleton Birch lime clothing revealed for the first time.
Latest News Stories
Would you like to help us keep the church open to visitors? Opening and closing times are flexible to suit. Each volunteer does a week at a t...
Learn more »
The church is looking quite stunning, filled with flowers for our annual art and flower show, which you can visit over the next three days between 11....
Learn more »
Support the work of the Scottish Redundant Churches Trust in looking after historic buildings like the East Church.
more »