Architects, Archaeology and Autumn
11 October 2009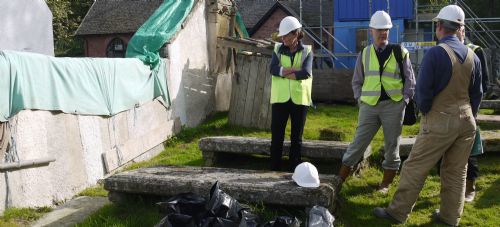 The autumn issue of the East Church Newsletter is now out and available to download or request by post.
The newsletter brings you up-to-date with the work at the church and takes a special look at the role played by LDN - the architects for the project. Architect Sam Russell commenting on their work at the church said, "Conservation work is always full of surprises, and the East Church has unearthed its fair share. Solving the anomalies, piecing together the jigsaw and juggling costs is what we at LDN Architects enjoy. So, far from being a problem, they are all part of what has made this project so worthwhile."
Take a look back through previous news stories, newsletters and notices to see just what he means!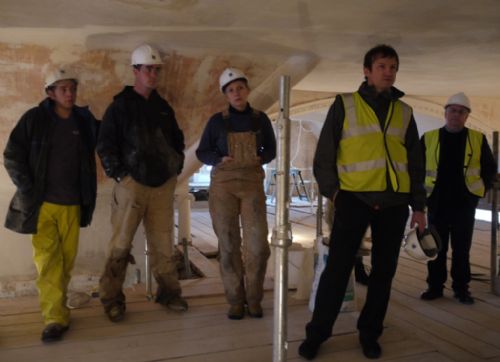 As fellow LDN architect Denis Forrest commented , "It's all part of the 'service'!"
If you're interested in archaeology and within travelling distance of Inverness then I'd recommend going along to John Wood's talk on Highland Archaeology's work at the East Church. It is in the Spectrum Centre, Inverness at 12.15 on 17 October. The talk is part of the weekend conference that draws the Highland Archaeology Festival to a close. To find out more about this and other events take a look at The Highland Council website - and click on the Archaeology Festival banner.
You can download the East Church Newsletter here
Or if you'd like a paper copy email Caroline on info@estchurchcromarty.co.uk
Latest News Stories
We'll be celebrating Hogmanay in Cromarty with the bells of the East Church and Courthouse ringing out for two minutes - or 120 rings. If you're aro...
Learn more »
'... the kirke within this kingdome is now purged of all superstitious observatione of dayes... thairfor the saidis estatis have dischairged and...
Learn more »
Support the work of the Scottish Redundant Churches Trust in looking after historic buildings like the East Church.
more »