Watertight for winter
01 October 2009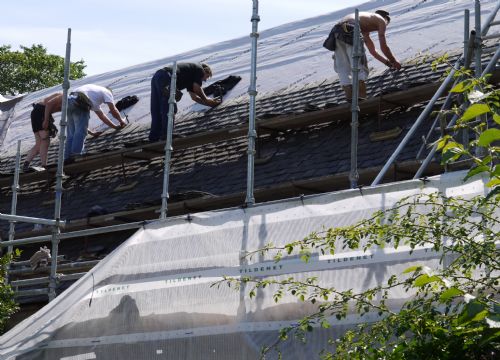 The re-slating of the roof is completed and the Ballachulish slates look a treat. Now there's just the stone ridges to go on to finish the work. These will be a mixture from the church, from the barn that provided the slates, and new ridge stones to match the old.
If you are in Cromarty, take a look at the roof tops to see if you can spot the difference...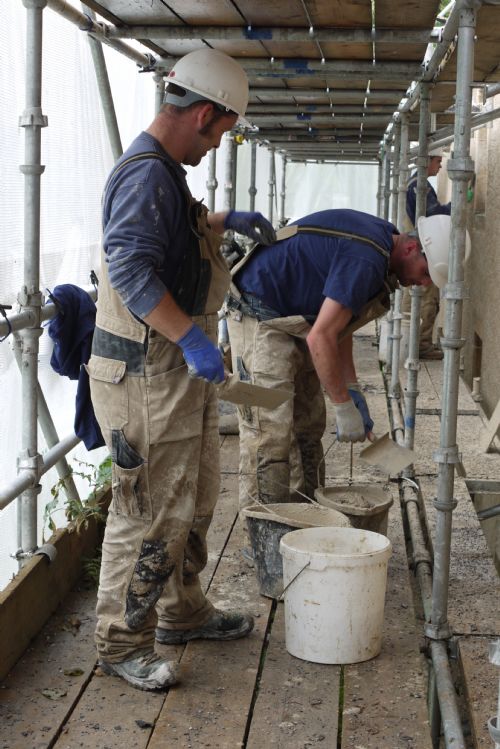 The second coat of lime harl is nearly complete, just several coats of lime wash to go now - and then the scaffolding can come down - to reveal the exterior in all its glory.
The last coat of Singelton Birch lime wash will include a touch of tallow to give some extra waterproofing and allow the lime harl to dry more slowly. This will give a harder, more durable finish.
In 12 months time there'll be a final coat of lime wash applied, to make sure that it has many years protection from all that the Highland weather throws at it.
Latest News Stories
We joined with churches across Europe on Sunday 11th November to commemorate 100 years since the close of World War One. It was very moving t...
Learn more »
Would you like to help us keep the church open to visitors? Opening and closing times are flexible to suit. Each volunteer does a week at a t...
Learn more »
Support the work of the Scottish Redundant Churches Trust in looking after historic buildings like the East Church.
more »