Kirkyard tours extended by popular demand
27 August 2009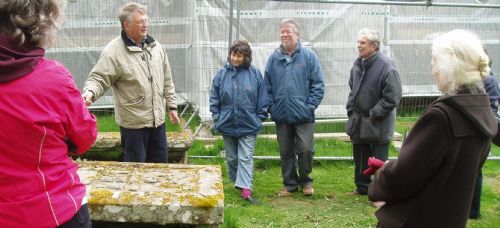 The high demand for Kirkyard tours has led to them being extended to the first two Wednesdays in September. So, if you missed out on the August tours come along to the church gates at 7.00pm on either wednesday 2 or 9 September and find out what you have been missing!
Find out more about the tours in this earlier news piece and from the Press and Journal article.
Latest News Stories
We'll be celebrating Hogmanay in Cromarty with the bells of the East Church and Courthouse ringing out for two minutes - or 120 rings. If you're aro...
Learn more »
'... the kirke within this kingdome is now purged of all superstitious observatione of dayes... thairfor the saidis estatis have dischairged and...
Learn more »
Support the work of the Scottish Redundant Churches Trust in looking after historic buildings like the East Church.
more »