Yes to Yellow
19 August 2009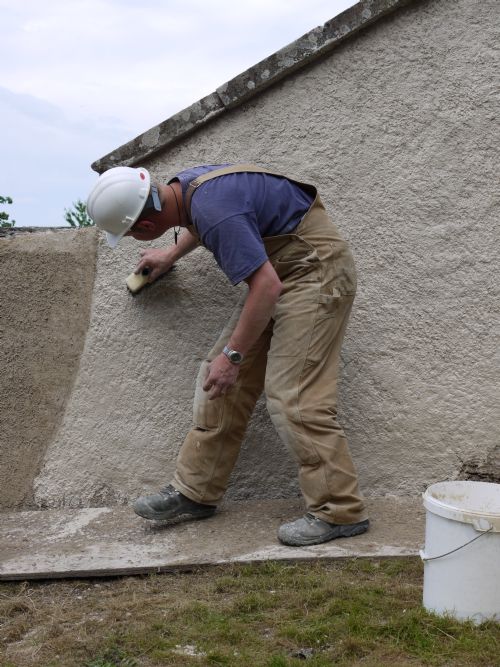 The paint samples have been taken, the wise heads put together and a decision reached.
The inside walls of the church are to be yellow - or more precisely 'Hay'.
An appropiate colour perhaps for a church surrounded by a farming community, but also with good evidence of its use in the church.
'Hay' is a perfect match for the yellow ochre found throughout the church by paint expert Tom Hillocks. Based on this evidence, and by closely studying the order of paint layers it
looks as though this was the colour first used in the church in it is current 'T'shaped form, and with the roof at its present height. It is the only colour scheme it the church that can be dated with any degree of certainty.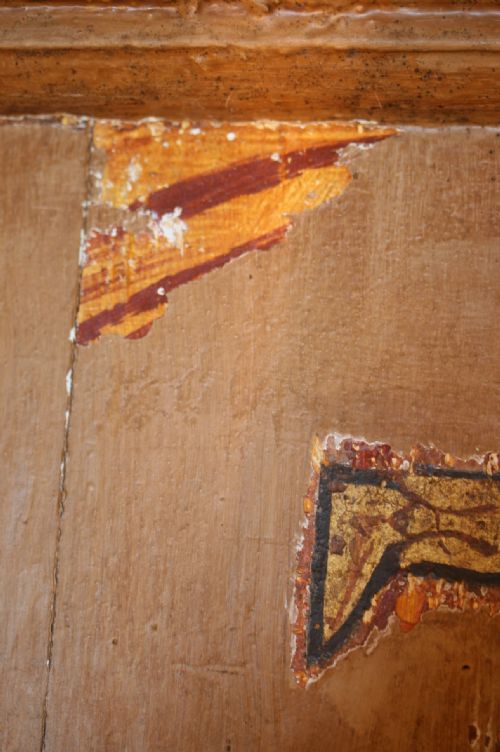 The same care has been taken in looking at the paint on the church woodwork. The windows will be repainted Pavilion Grey inside and out. Doors will be a very dark green - invisible green - outside, and left natural inside. The North loft front, completed in 1741, will undergo conservation work to reveal the rest of the tantalising reds and golds that were unveiled during initial investigative work.
Outside, the plan is to remain very natural, using the hydraulic lime - Singleton Birch - as a limewash just as it comes. You can get an idea of the colour in the photo of Andy demonstrating lime wash at recent course held at the church.
Latest News Stories
We'll be celebrating Hogmanay in Cromarty with the bells of the East Church and Courthouse ringing out for two minutes - or 120 rings. If you're aro...
Learn more »
'... the kirke within this kingdome is now purged of all superstitious observatione of dayes... thairfor the saidis estatis have dischairged and...
Learn more »
Support the work of the Scottish Redundant Churches Trust in looking after historic buildings like the East Church.
more »