Summer newsletter and kirkyard visits
02 August 2009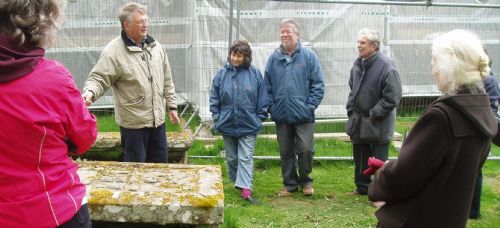 For everyone keen to keep up-to-date with work at the church, and to follow the latest debates on paint colour, you'll be pleased to hear that the summer newsletter is now out. You can download it here, or if you'd like a paper copy (it is desi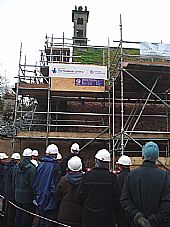 gned to be printed A3 this time) get in touch with Caroline at info@eastchurchcromarty.co.uk
The newsletter also contains details of summer evening kirkyard visits led by David Alston. These will held at 7.00 pm on Wednesdays throughout August. Meet at the church gates.
Unfortunately the access to the kirkyard has had to be closed at other times, due to irresponsible visitors wandering into the church through the herras fencing and past large safety warning notices saying to keep out!
Latest News Stories
We'll be celebrating Hogmanay in Cromarty with the bells of the East Church and Courthouse ringing out for two minutes - or 120 rings. If you're aro...
Learn more »
'... the kirke within this kingdome is now purged of all superstitious observatione of dayes... thairfor the saidis estatis have dischairged and...
Learn more »
Support the work of the Scottish Redundant Churches Trust in looking after historic buildings like the East Church.
more »