Cromarty opens for the summer
27 April 2009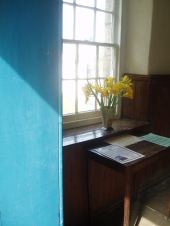 From this week-end Cromarty's visitor attractions are open for the season and Saturday 2nd May offers an opportunity to enjoy them all.
To mark the Year of Homecoming, Cromarty Courthouse Museum has created a major new exhibition 'From the Fishertown' – marking migration from the fisher community between the 1880s and the 1920s. Highland printmaker, John McNaught, has been commissioned to create seven artworks, each featuring accounts of emigration and using text, photographs and other images to record the harsh conditions of life in the fishertown and the emigration of many young people to the shipyards of Brooklyn, the prairies of Canada and the other destinations around the world.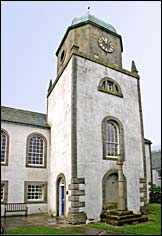 A further key part of the exhibition is over fifty photographs of Cromarty fisher folk, taken in the early 1900s by Willie John Smith, the son of a local farm manager. This collection is reproduced here in its entirety for the first time.
The exhibition will for formally opened at 3pm by Mr Clem Watson, whose grandfather and father were both coxswains of the Cromarty lifeboat.
Other new attractions at the Courthouse include 'Living in Cromarty' – reflections on life in the coastal town over the centuries; a video record of memories of life in the fishertown; and a display of medieval items from Cromarty's past.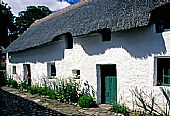 The National Trust for Scotland is also pleased to offer a warm welcome to the Hugh Miller Museum & Birthplace Cottage, a long-established attraction of continuing importance, which is open from 1pm to 5pm on Saturday 2nd and during the rest of the season from Sunday to Wednesday each week.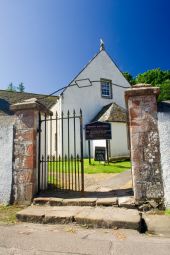 And as a bonus on Saturday 2nd May, Cromarty's East Church, undergoing its £1.1m restoration, will be open for two guided tours, each limited to 15 people, at 10.30am and 11.30am.
On the same day, Highland Council's award winning history and culture website, Am Baile, will formally launch its booklet on the Cromarty Fisherfolk Dialect, the result of interviews with brothers Bobby and Gordon Hogg – the last speakers of the dialect – and with other Cromarty residents.
Latest News Stories
We joined with churches across Europe on Sunday 11th November to commemorate 100 years since the close of World War One. It was very moving t...
Learn more »
Would you like to help us keep the church open to visitors? Opening and closing times are flexible to suit. Each volunteer does a week at a t...
Learn more »
Support the work of the Scottish Redundant Churches Trust in looking after historic buildings like the East Church.
more »