Spring Newsletter out!
21 April 2009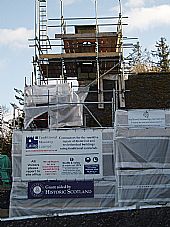 The East Church spring newsletter is out - bringing you exciting archaeological finds, news of all the events at the church and details of its ghostly transformation. You can download a low resolution copy here, or if you'd like a paper version - just get in touch by emailing info@eastchurchcromarty.co.uk with your address.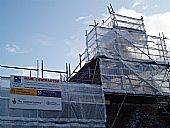 Latest News Stories
We'll be celebrating Hogmanay in Cromarty with the bells of the East Church and Courthouse ringing out for two minutes - or 120 rings. If you're aro...
Learn more »
'... the kirke within this kingdome is now purged of all superstitious observatione of dayes... thairfor the saidis estatis have dischairged and...
Learn more »
Support the work of the Scottish Redundant Churches Trust in looking after historic buildings like the East Church.
more »