Spring Newsletter out!
21 April 2009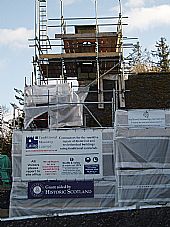 The East Church spring newsletter is out - bringing you exciting archaeological finds, news of all the events at the church and details of its ghostly transformation. You can download a low resolution copy here, or if you'd like a paper version - just get in touch by emailing info@eastchurchcromarty.co.uk with your address.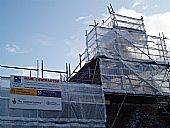 Latest News Stories
If you're interested in the history of the church in Scotland, you'll want to take a look at the fascinating scholarly articles available in the r...
Learn more »
As Autumn turns to winter the church is lookng beautiful in both clear and stormy light. We know that many of you like to visit the church all year ro...
Learn more »
Support the work of the Scottish Redundant Churches Trust in looking after historic buildings like the East Church.
more »