Looking after your church - a free course
13 February 2009
This Free workshop on Tuesday 24 March will use the expertise of Historic Scotland and practical experience of work at the East Church, Cromarty, to give sound advice on how to keep your church in good repair.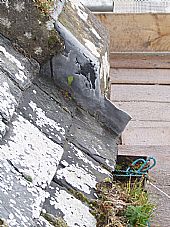 Roger Curtis, from Historic Scotland's Technical Conservation Group, will talk about what to look out for in your church and how to prevent the need for costly repairs. In the afternoon Roger will give tips on conserving energy in your church; perhaps even keeping you a bit warmer in the process!
There will be a tour of the East Church to show what's happening there, church fabric details to look out for - and what happens when you neglect them. There'll also be opportunities to look at some of the resources available, time for questions and answers, and for some of the Cromarty Training Centre's home cooked food.
The day starts with tea, coffee and introductions at 10.00, and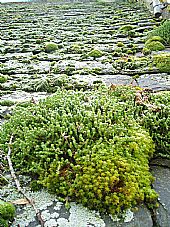 talks start at 10.30. There will be lunch for everyone at the training centre and we'll finish with tea and coffee at 3pm.
To register for the workshop either email info@eastchurchcromarty.co.uk, write to David Alston or Caroline Vawdrey at 51 Church St, Cromarty, IV11 8JU or ring them on 01381 600243.
Download a PDF of the course details
Latest News Stories
We'll be celebrating Hogmanay in Cromarty with the bells of the East Church and Courthouse ringing out for two minutes - or 120 rings. If you're aro...
Learn more »
'... the kirke within this kingdome is now purged of all superstitious observatione of dayes... thairfor the saidis estatis have dischairged and...
Learn more »
Support the work of the Scottish Redundant Churches Trust in looking after historic buildings like the East Church.
more »