South wall revealed
12 November 2008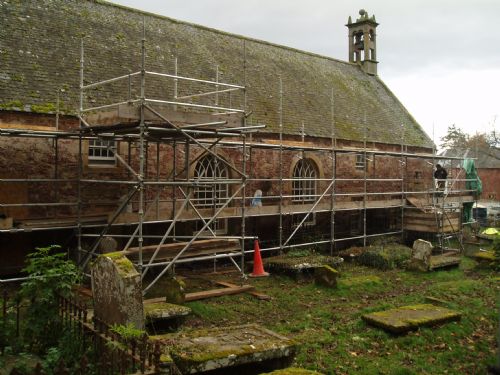 After a week of dedicated hammering by Andrew Burns, the rest of the harling on the south wall has been removed.
No further mysteries have been revealed - and disappointingly there is no sign of the wall raising (by 4 feet) that took place in 1756.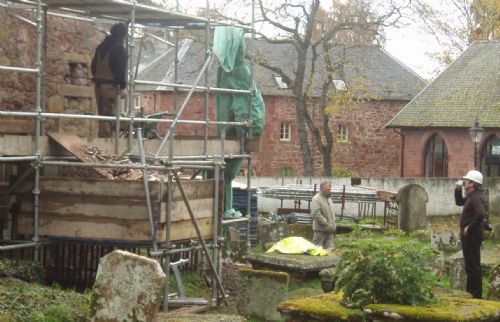 The south wall has been the focus of changes in church architecture fashions over the centuries, and looks to have had major rebuilding over that time - making it difficult to see many earlier features.
The gable ends are now looked to with optimism!
Check out the worksite pages for more details.
Latest News Stories
If you're interested in the history of the church in Scotland, you'll want to take a look at the fascinating scholarly articles available in the r...
Learn more »
As Autumn turns to winter the church is lookng beautiful in both clear and stormy light. We know that many of you like to visit the church all year ro...
Learn more »
Support the work of the Scottish Redundant Churches Trust in looking after historic buildings like the East Church.
more »